Hard drive not showing up in my computer, Disk Management console or BIOS?. Don't worry or panic, this article will help you to diagnose the problem and provide solutions to fix it.
Sometimes it happens that a hard drive cannot be detected in Windows or recognized by BIOS. When you encounter such problem, you can check for solutions from this article to fix the issue.
What should we do if our hard drive is not showing up in My Computer? Now, fortunately, here are some useful methods to help you solve this issue.
Hard Drive Not Initialized
Although we cannot see this hard drive in My Computer (Windows) or This PC, but we can see it listed in the Disk Management window, but the drive is marked as "Not initialized" ?
We can access windows disk management console by pressing Windows Key + R key, or typing "diskmgmt.msc" into the Run dialog, and pressing Enter.
What should we do if the hard drive marked as "Not initialized".
How to make Windows recognizes it? What you need to do is, right-click the drive and then choose Initialize Disk to initialize it, for the OS (Windows) to recognize the drive. As shown in the below snapshot.
Note: if this drive capacity is over 2TB, you should initialize it to GPT disk. Because MBR disk supports up to 2TB disk.
Hard Drive Becomes Unallocated
If your disk is labeled "Basic" and "Online" on the left, but the contents are still "unallocated", this drive will not show up in My Computer.

You will need to create a new partition on the unallocated space to make Windows recognize this drive.
However, your original data on this drive will be deleted by creating partition. Now, what should we do? Can we fix this issue without affecting the original data?
Here, to solve the unallocated space issue effectively without data loss, we can recover the lost partitions as well as data by using partition recovery tool.
MiniTool Partition Wizard is recommended here because it can help to effectively and quickly recover lost partitions as well as data.
Step 1: launch MiniTool Partition Wizard.
Step 2: select the unallocated disk and choose "Partition Recovery" from the left action panel or from the toolbar.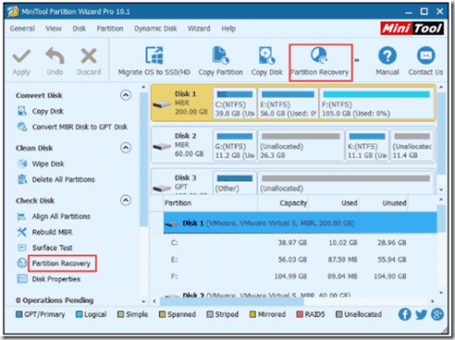 Step 3: choose a scanning range.
Step 4: set scanning method.
Step 5: check all needed partitions and then click "Finish" button.
Step 6: assign a letter for the recovered partition(s) to make it visible.
Step 7: click Apply to perform all changes.
Hard Drive Letter Is Missing
As we know, every drive we can see in Windows Explore has a corresponding drive letter. Thus, if the drive letter is missing, we cannot see it in My Computer/This PC.
Now, you can directly add dive letter to it, making Windows recognizes this drive.
  : Press Windows Key + R, and type "diskmgmt.msc" into the Run dialog, and press Enter.
: Right-click the drive, and select Change Drive Letter and Paths.
: Then, click the Add button.
: Finally, choose a drive letter like G and then click OK button.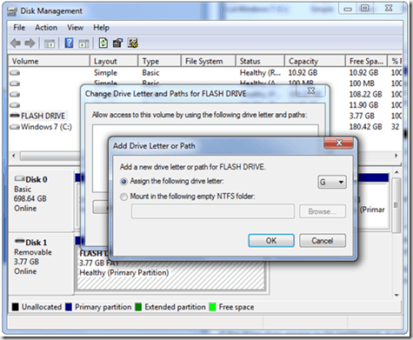 Now Open My Computer, your hard drive partition will be recognized and shown with the drive letter you assigned earlier.
For more information and Download
Ben Jamir is the Founder and Author of Tipsnfreeware. He is a part time Blogger, sharing his experience and giving a Helping hand to Home users. You will find here the best Windows Tips,Tricks and quality Freeware.