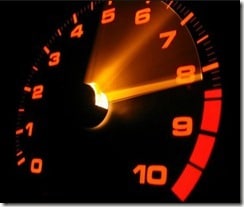 How to,Speed up Internet connection in windows, any version of windows. 
So here are two tips / methods to speed up Internet connection in windows, irrespective of what type of data card you are using.
But remember these tips will not do magic to your internet connection but will definitely squeeze out that extra bandwidth to speed up your internet connection in windows.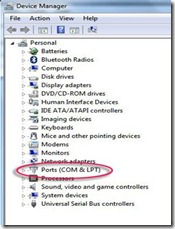 First Method: On the desktop right click on "My Computer" than Properties and than click on "Device Manager".
Under the Device manager scroll down and select "Ports" > Communication port > double click to bring the port properties.
From the Port properties window go to "port settings" menu on the top as shown in this image.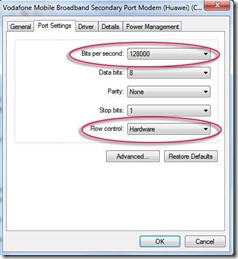 Here change the "Bits per second" to 128000, this you can do by clicking on the drop down arrow and select it.
At the bottom change "Flow control" to Hardware. Than click OK to exit. You just finished the first step to speed up Internet connection in windows.
Method 2: Disable the Windows QoS Reserved Bandwidth.
By default windows reserves up to 20% of the network bandwidth for QoS traffic like windows update, VoIP applications etc.
If these activities are going on in the background you get only 80% of the bandwidth. With this tip you can change the percentage of reserved bandwidth to what you want it to be instead or better still completely disable QoS reserve and get the full 100% bandwidth to speed up Internet connection in windows.
To Disable Windows QoS reserved bandwidth click on > Start button > type gpedit.msc on the search bar > double click on gpedit.msc to run it. On the left panel of the window
1. On the Local Group Policy Editor window
2. Click on Computer Configuration
3. Click on Administrative templates
4. From the menu double click on the QoS packet scheduler
5. On the right window panel Double click on " Limit reservable bandwidth"
6. This will open a new window, here click on "Enable" button and under the options menu change the Bandwidth limit from 20% to 0% , than click on apply than OK.
That's it. Apply these simple tricks to speed up Internet connection in windows. As I said in the beginning you can't expect magical improvement. But I guarantee you will notice a definite speed in your Internet connection in windows.
Ben Jamir is the Founder and Author of Tipsnfreeware. He is a part time Blogger, sharing his experience and giving a Helping hand to Home users. You will find here the best Windows Tips,Tricks and quality Freeware.