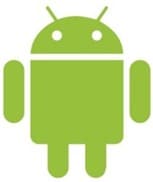 Apps installed in Android devices updates automatically by default. This can be very disturbing to users who have limited data packs. I recently got an Android smartphone, and the first thing that I did was to install applications that I needed on it.
Later, when I connected my smartphone to internet on my 3G connection, after a while I saw there was an application updating in the background on its own. Then I realized that quite a few more apps were set to update automatically. This was not really something that I needed.
It's  good and wise to keep all the applications up to date. But if you are like me, who has limited internet data packs, you don't want this to happen every time you connect to the internet.
So here is how to stop apps from updating automatically on Android. You can configure manually on your Android device.
STEP 1: Switch on the data connection and open the Google Play store on your Android Device.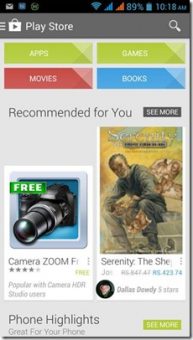 STEP 2: Go to the menu section in some device it's the three square dots placed vertically on the top right of your screen, or tap at the bottom left for options menu.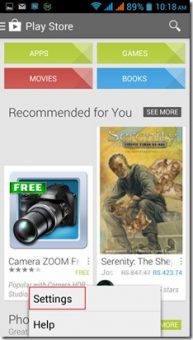 STEP 3: Select settings from the menu.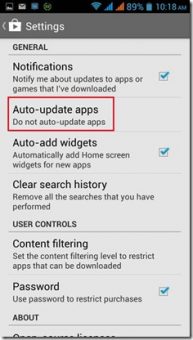 STEP 4:  On the settings screen under General section tap on the Auto-update apps tab. and choose the setting you prefer.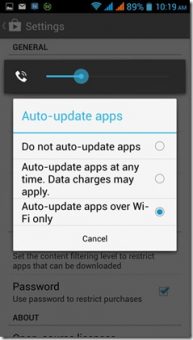 STEP 5: You will get three options, do not auto-update apps ( we donot recommend this), auto- update apps at anytime (that is always on), and Auto-update apps over wi-fi only.
Once you have selected your option, you are good to go. If you have access to Wi-Fi with an unlimited data plan, then the third option would be best.
Posted By: Ben Jamir
Ben Jamir is the Founder and Author of Tipsnfreeware. He is a part time Blogger, sharing his experience and giving a Helping hand to Home users. You will find here the best Windows Tips,Tricks and quality Freeware.