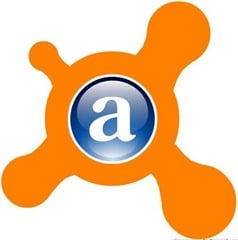 The Latest Avast Free Antivirus is available for Free download. One of the most popular FREE Avast Antivirus among home users has proved again to be one of the best online defense.
The all new Avast Free Antivirus is now compatible and optimized for Windows 8 users. In windows 8 the applications user interface takes the design cues from the operating system. Frequent updates makes this Free Antivirus one of the best among all the free antivirus.
Avast Free Antivirus has tons of features, right from the Home button you can easily gain access to your system status, virus scan, software updater, stats, and the market. The  update features which are included in the Avast free Antivirus free version alerts the user for any virus database update and offers a link to download the latest update, that way your virus definition file is always up-to-date.
Apart from giving you Free virus protection.Avast Antivirus also includes "cloud services," which gathers information from other Avast! users around the world to compare the reputation of similar files, you too can participate with all Avast users which needs just a simple registration which is free. These updates are constantly streamed to and from avast! so you as a user don't have to worry about the safety of certain files if you need to download from the net.
EASE OF USE:
The beauty of Avast free Antivirus is its usability which is very straightforward. All features and different sections are clearly marked with short description about what each feature does. Like any other antivirus the options may initially appear overwhelming.
But each actions of the applications are clearly marked with color code, so if it shows green color status means all's well and all features working as it should be, this makes it easier to understand which section needs users intervention.
CONCLUSION:
Avast free Antivirus is very well designed with tons of features but very easy to use. There are many user's who swear by Avast Antivirus to be one of the best Free Antivirus. Its detection rate is excellent and is comparable to any paid version.
Virus Scans were performed quickly but can't say to be the fastest as this really depends on your hardware and how many files you have on your computer. All in all this is one of the best Free Antivirus you can depend on.
CONS: A small nag is that you need to register to get a free License for one year. Which means you will have to renew your Free license every year if you continue to use. But than that's a small price for this otherwise powerful Free Antivirus. Best part is Avast will remind you via E-mail for renewal of your Free License.
DOWNLOAD THE LATEST VERSION : AVAST ANTIVIRUS FREE.
RELATED POST YOU MIGHT BE INTERESTED:
1. Free Trojan and Malicious software remover
2. Best free Firewall software for windows.
3. Secure your computer from all external intruders.
4. Best protection software for your computer.
Ben Jamir is the Founder and Author of Tipsnfreeware. He is a part time Blogger, sharing his experience and giving a Helping hand to Home users. You will find here the best Windows Tips,Tricks and quality Freeware.