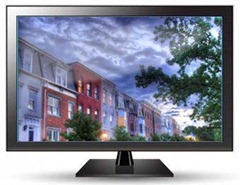 Nature and landscape HD wallpaper for free. Desktop Wallpaper aka desktop background are images used as a background  on a computer screen. When it comes to beauty nothing can beat the beauty of nature & Landscape photos. Nature changes every second to provide us with beautiful eye-catching scenery and capturing these moments are a joy forever. I know all of us like to change Desktop wallpaper once in a while. And HD (High definition) wallpapers are a class of its own with the finest details captured as the eye can see. Here are a collections of free Nature & Landscape HD Desktop Wallpapers for your inspiration. These HD wallpapers will give your desktop a fresh new look every time you change your Desktop wallpaper. Most of these wallpapers are of the resolution 1920×1200 and 1600×1200, with so many different sizes of display screens available these days, obviously there is no one size fit all Desktop wallpaper, you may need to crop to fit your PC desktop. Feel Free to Download.
Posted By: Ben Jamir
Ben Jamir is the Founder and Author of Tipsnfreeware. He is a part time Blogger, sharing his experience and giving a Helping hand to Home users. You will find here the best Windows Tips,Tricks and quality Freeware.