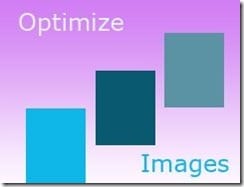 How to optimize images for blog or your website? I have been using wp Smush it, a word press plugin to optimize images for blog.This was a excellent way of lossless compression of all my images uploaded.
But I observed that this plugin was not updated for quite sometime and had some issues with word press 3.5 versions, the 'bulk smushit' function never worked (at least for me). There was always error saying "could not connect to server".
The reason being Wp Smushit, service sends the image file offsite to Yahoo's own systems and than returns the compressed images. Result, this process was slow and most often fails due to network connectivity.
So I had to look for another alternative to Wp Smushit. And than I came across this EWWW Image optimizer. Another free plugin for wordpress to optimize images for blog, after its been uploaded to your server.
The best thing with EWWW image optimizer is that, it doesn't send the image off site for optimization. But uses utilities on your own server to compress and optimize images for blog. Everything done locally so the process is fast, privacy and ownership is maintained. The biggest advantage I found was that the bulk optimization of images works fast and always completed without any error.
Once you upload your images to your website, the plugin will optimize the images automatically. It can also optimize images, which has been already uploaded on your site.This plugin also has the option to automatically change the image file format to produce more smaller images (but there are some warning from the author so make sure to read the FAQs)
EWWW Image optimization uses lossless optimization technique. Your image quality remains unchanged, only thing changes is the file size, smaller size.The one small exception to this is GIF animations. While the optimization is technically lossless, you will not be able to properly edit the animation again without performing an –unoptimize operation with gifsicle.
Why I prefer EWWW image optimizer, to optimize images for blog, for the reason that this plugin calls optimization utilities directly which is well suited for shared hosting. As these utilities may already be installed on the server. Because of this the process to optimize images for blog is fast. Bulk image optimization works well since its processed within the server itself.
Why Optimize Images for Blog: with EWWW Image optimizer ?
Your pages will load faster. Smaller image sizes means faster page loads. This will make your visitors happy, and can increase ad revenue.
Faster backups. Smaller image sizes also means faster backups.
Less bandwidth usage. Optimizing your images can save you hundreds of KB per image, which means significantly less bandwidth usage.
Super fast. Because it runs on your own server, you don't have to wait for a third party service to receive, process, and return your images. You can optimize hundreds of images in just a few minutes. PNG files take the longest, but you can adjust the settings for your situation.
Better PNG optimization. You can use pngout and optipng in conjunction.
Root access not needed Pre-compiled binaries are made available to install directly within the WordPress folder.
If you are optimizing images ! which plugin do you prefer to optimize images for blog ? Share with us.
Download the Latest Version of EWWW Image Optimizer.
Ben Jamir is the Founder and Author of Tipsnfreeware. He is a part time Blogger, sharing his experience and giving a Helping hand to Home users. You will find here the best Windows Tips,Tricks and quality Freeware.