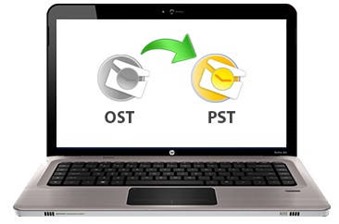 MS Exchange Server can be used collaboratively with the MS Outlook application to create an offline data storage file which can be accessed offline as well. To configure this arrangement, user has to enable cached mode which triggers creation of an offline file in MS Outlook application.
User can easily access this offline file well known as "OST file" and also view data pertaining to his own mailbox. Thus, an OST file can be defined as an offline accessible copy of user mailbox.
MS Exchange Server is often hit by downtime and at this time this OST file serves as a soul source for accessing mailbox data. But users cannot completely depend on this file as these files are prone to corruption. And when its data structure is dismantled, it is hard to execute these files.
An optimum OST to PST converter can be a smart solution to this issue but the condition is that the mechanism you choose must be authentic and appropriate to deal with the situation.
Hindrances Occurred During OST Execution As mentioned above, OST is mere copy of an Exchange mailbox. When you send or receive any email on server, it is synchronized with offline Outlook data file. Same happens when you send or receive email using MS Outlook.
But to attain a smooth synchronization process, it is necessary that the connection is available without any interruption. Various other factors also affect the synchronization between server mailbox and offline mailbox file (.ost). OST to PST converter can solve this issue to great extent. Let us see what exactly happens when OST file has troubles;
When user tries to open MS Outlook account, below mentioned error is flashed;   

                                                                                OR

Here, xyz.ost refers to name of .ost file created by MS Outlook which has been configured with Exchange account.
1:    Sometimes MS Outlook lets user to open the OST file but when one tries to access specific content errors are displayed or the item refuses to open. This means that despite of .ost file accessibility the internal content is not accessible. It can cause because of minor corruption occurred in file.
2:   When connectivity between OST file and MS Exchange account is completely lost, synchronization cannot occur. Or when there are issues in account/mailbox on server users find inconvenience to access Outlook .ost as well. This happens because unavailability of Exchange account makes OST file orphan and hence its access is restricted.
REASONS BEHIND SUCH ISSUES: There are many probable reasons which can trigger this issue:
1:    The file structure is dismantled to such a level where MS Outlook is unable to recognize its file structure and that is why displaying this error.
2:    OST file is located on system and thus it is not protected from system virus infection which can result into severe internal corruption issues in the file which might be a probable reason for errors.
3:    There are some synchronization issues due to interrupted connectivity with MS Exchange account and thus while accessing associated mailbox, errors are thrown.
4:    Microsoft Exchange account has been deleted accidentally and that is why OST file has become orphan and hence is not accessible.
It must be noted that a professional user of MS Exchange has a lot of data saved in mailbox saved on server. Size limit for an Exchange server mailbox i.e. EDB is very large when compared to MS Outlook OST file.
This imbalance in size limits between server and offline mailbox results into protrusion of OST file which can ultimately cause corruption. Thus, as a precautionary measure it is always recommended to archive existing OST email data to PST file.
Moreover to fight already corrupted OST file, one can opt for suitable third party OST to PST converter like OST Recovery in order to convert data from inaccessible OST file to PST. Once data is recovered, it can be easily accessed using MS Outlook by importing converted PST file in the Outlook application.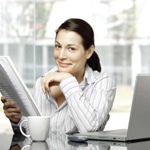 This article is Contributed by
Zvika Levi
. A self Employed blogger who loves to research and write on Email migration, Recovery and Conversion of Lotus Notes platform to another.You can contact the Author at
[email protected]
Ben Jamir is the Founder and Author of Tipsnfreeware. He is a part time Blogger, sharing his experience and giving a Helping hand to Home users. You will find here the best Windows Tips,Tricks and quality Freeware.