A simple Photoshop Tutorial to make a colorful Twirl Effect. Easy to follow steps, with which you can make a colorful picture which can be used as a background image, as a Icon, as a Logo or as a Banner.
This Tutorial will show you how to achieve this. Our Final picture will look like this.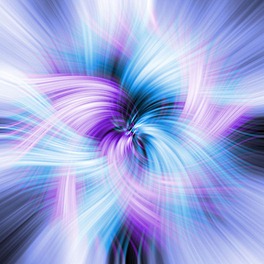 Final Outcome of Colorful Twirl Effect
Lets get started:
Step 1: In Photoshop (I'm using PS CS3 but any version will do) open a new document 800px by 800 px resolution at 72. You can choose your own size. Make sure that the color pallet is at Photoshop default that is foreground color Black and background to white.
Step 2:
Now go to filter- Render – clouds. So you get something like this.(shown below)
Step 3:
Now again go to Filter – pixelate – mezzotint and select "short strokes" from the drop down menu, and you will get something like this.
| | |
| --- | --- |
| Render cloud effect | Pixelate – mezzotint effect |
Step 4: Now go to filter Blur – Radial blur and apply Amount to 100, Blur method to "zoom" and quality to "Best" than click Ok. Apply this effect Twice , so that you get something like this.

| | |
| --- | --- |
| Radial Blur | Radial blur effect (twice) |
Step 5:
Next go to Filter – Distort – Twirl – set angle to 120. and click OK So you get something like this.
| | |
| --- | --- |
| Twirl settings | Twirl effect applied |
Step 6:   It looks very boring at this stage. Duplicate this layer by going to the layer pallet right click and "Duplicate Layer". Now select the top layer that is your duplicated layer and set the Blending option to "Lighten"
Step 7:
With you duplicate layer still selected go to filter – distort- Twirl – and this time set the angle to –180 and click OK. So you get something like this.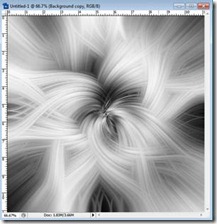 Step 8:
Now it looks good. Now to apply some color to these two layers to make it colorful Twirl. To do that, first make sure that the duplicated layer is selected than go to Image – adjustment –Hue/saturation. Make sure to check the "Colorize" option and play with the Hue and saturation slider to get the desired color, do the same with the other layer also, make some contrasting color to make it more colorful or you can follow my settings as shown below. 
| | |
| --- | --- |
| Settings for top layer | Settings for bottom layer. |
Step 9:  This is what I ended up with. Beautiful twirl effect. This can be used as a Icon, Logo, or for a web page Banner or anything you like.It can be of any size with hundreds of different color combinations, just play around with the hue/saturation slider.
                Final Image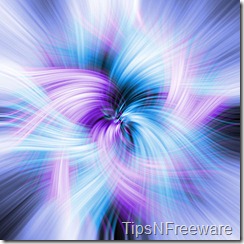 Posted By: Ben Jamir
Ben Jamir is the Founder and Author of Tipsnfreeware. He is a part time Blogger, sharing his experience and giving a Helping hand to Home users. You will find here the best Windows Tips,Tricks and quality Freeware.