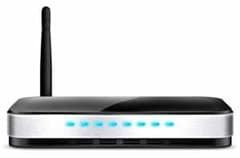 If you have Wimax Internet connection and set it up already. Here's how to share Internet connection through router. 
Here is a detail post on how to Set up BSNL WIMAX outdoor unit for optimum signal strength.
Wimax is a unique technology deployed first time in India by BSNL. Wimax technology provides fixed as well as mobile, high speed Internet connectivity along with roaming facility. If you have Wimax installed in your home, you can easily set up a home network wired or wireless to share Internet connection
Why use your phone data connection, when you can easily setup a home network and share Internet in Laptop, desktop, and of course in your smartphones, gadgets from one source.
Simple Guide to Connect Share Wimax Internet Connection Through Router:
I assume that you have successfully installed your Wimax unit whether indoor or outdoor. Indoor wimax unit is very easy to install. If it's a outdoor unit and you are in an area where signal strength is weak. You may read this article on how to set up a Outdoor Wimax unit, to get better signal strength.
If you already have a router at home, you can use that. If you plan to buy one, than I suggest you get a router with wi-fi and facility for 3G USB dongle/data card.(more on that later)
Here is a simple diagram to illustrate how to Connect Share Wimax Internet Connection Through a Router. This Diagram is for a outdoor wimax unit. For indoor unit its much simpler.

Outdoor Wimax has two component, outdoor receiver and indoor unit. Connet the LAN cable from the outdoor receiver to the PoE port of the indoor unit.

With the second LAN cable, which comes with your wimax set (shorter). Connect one end to the "DATA" port of the indoor unit and the other end to the "WAN port" of the router.

A Router normally has 4+1 port on the back. Four ports for LAN connection and one for WAN connection.

We are almost done. If you need a wired connection for your desktop PC. you can use any one of the LAN port from the router and connect it to your PC LAN port. As you can see you can connect four PCs from the four LAN port.

Switch on the wi-fi button on the router. The router will start transmitting the signal. Any gadget with wi-fi, for example Laptop, smartphones, tablets will now be able to connect to your wimax internet through the router's wi-fi signal.

For Indoor CPE (customer premises equipment) connect the data port of indoor wimax set to the WAN port of the router. And you are done.
Easy to setup a home network and Share Wimax Internet Connection Through Router
As I said above , to have a 3G USB port facility on the router, is that you can use your 3G dongle also to share Internet through the router. Another advantage is, if your ISP (here is the wimax) is down, the router automatically connects with the 3G dongle, so you get uninterrupted Internet connection.
Posted By: Ben Jamir
Ben Jamir is the Founder and Author of Tipsnfreeware. He is a part time Blogger, sharing his experience and giving a Helping hand to Home users. You will find here the best Windows Tips,Tricks and quality Freeware.