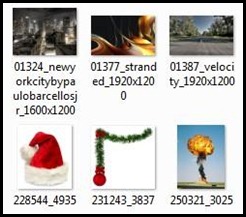 The Thumbnail preview feature in Windows, shows a small thumbnail (picture) of the content of a folder. This feature in windows helps you to easily identify the content of a folder. This feature of thumbnail preview in windows comes in handy for folders containing photos, for easy identification.
However this feature in windows comes at a cost. It takes up system resources making your file browsing slow. We can safely disable thumbnail preview feature and speed up file browsing in windows.
SPEED UP FILE BROWSING IN WINDOWS : Disable Thumbnail Preview: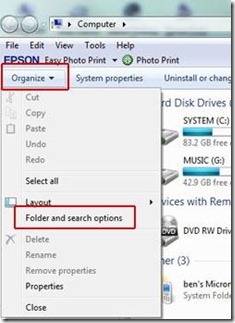 To disable windows thumbnail preview and speed up windows file browsing > Click on My Computer to open windows explorer > On the top Left corner
Click on the "Organize" drop down menu.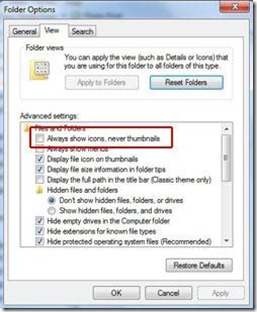 From the drop down menu > select Folder and search options > Now under the files and folders options window > on the top select View tab > Under this check the box (enable) "Always show icons, never thumbnails". Click on Apply than OK.
Thats it, this will disable windows thumbnail preview. All files and folders will be displayed as icons. Try it, you will surely see a speed in file browsing in windows.
Posted By: Ben Jamir
Ben Jamir is the Founder and Author of Tipsnfreeware. He is a part time Blogger, sharing his experience and giving a Helping hand to Home users. You will find here the best Windows Tips,Tricks and quality Freeware.