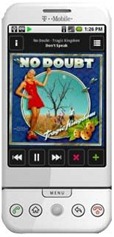 Android Operating system is becoming the most popular OS for smart phones, Tablets, Phablets etc. But lets face it : the stock Music player and organizer (unless you are on Android 4.1 jelly bean) can play your music files, and what else? It can of course do the typical stuff like sort by artist, song name, create playlist, that's all about. This is just OK for basic music playback. What if you want something more than this ? The stock music player for Android is definitely not the best Music player and organizer for Android.
The beauty of Android operating system is that, you can literally use thousands of apps for any purpose you can think of and music is just the most important one, right ? So here is (what we feel) one of the Best Music Player and organizer for Android.
Read moreBest Music Player And Organizer For Android
Ben Jamir is the Founder and Author of Tipsnfreeware. He is a part time Blogger, sharing his experience and giving a Helping hand to Home users. You will find here the best Windows Tips,Tricks and quality Freeware.