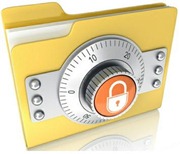 How strong is a strong password? How long should a strong password be? These are some questions, everybody asks. You can create a very strong password. But what's the use if you forget it?
Its a well known fact that to create a strong password, it should contain both small and capital letters. It must contain at least some numericals and signs like #,@,* etc. Easier said than done. But the biggest problem is how to remember all those password that you may create for your e-mail, FB and so on.  
To make it simple this is a  guide to create a strong password :
Lets learn the rules to create a strong password to safe gourd our on-line activities. Despite the advances in technology, the greatest security weakness still remains the same that is, the People, the users.
For almost every account that you make on-line, be it your E-mail, social site login, On-line Banking, etc etc. you are required to have a strong password. But how good is a password if you can't remember it ? 
Here are 8 TIPS to serve as a Guide to create a strong password:
TIP 1: DON'T EVER USE THE DICTIONARY:
Some people have the tendency to use weird words from dictionary to use as passwords. If your password can be be found in the dictionary, than every one knows it. So you might as well not have one. The worst passwords are dictionary words and the hackers are much too well aware of it.
Read more8 Tips To create A Strong Password
Ben Jamir is the Founder and Author of Tipsnfreeware. He is a part time Blogger, sharing his experience and giving a Helping hand to Home users. You will find here the best Windows Tips,Tricks and quality Freeware.