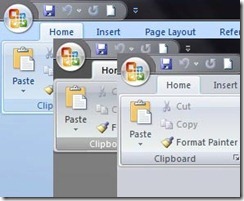 How to change change ms word color scheme of Microsoft word application. If you are bored with the default Blue color scheme of Microsoft word (MS office applications), there are two other different color schemes( silver and black) hidden inside the word menu itself which you can choose to spice up your MS office applications
So how do you do that in Office 2007, the procedure is almost same in office 2010 also (more on that at the end of this post)
Step 1:  Open word 2007 and than click on the big orb on the extreme left corner of the menu bar and from the menu click on the "Word Options" button as shown below.
Read moreHow to change the default MS word color scheme
Ben Jamir is the Founder and Author of Tipsnfreeware. He is a part time Blogger, sharing his experience and giving a Helping hand to Home users. You will find here the best Windows Tips,Tricks and quality Freeware.