How to color hair in photoshop. Color the hair of a person digitally in Photoshop. Would you like to change the hair color of yourself in photos or your friends. With this simple to follow Photoshop tutorial you can easily change the hair color of a person to any color you want, in a very realistic manner. If you can do it properly no body can tell that its Photoshoped. The beauty of this technique is, you can change the hair color as a whole or in streaks. Follow these simple steps. We will try to achieve this, how to color hair in photoshop.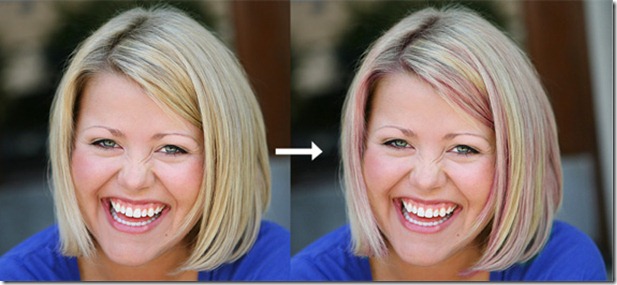 From this                                   TO                                  This
The photo  I am using is a royalty free image available plenty on the net, you can Google or just use one of your own good headshot photo.
Read moreHow to Color Hair in Photoshop
Ben Jamir is the Founder and Author of Tipsnfreeware. He is a part time Blogger, sharing his experience and giving a Helping hand to Home users. You will find here the best Windows Tips,Tricks and quality Freeware.