Free Data Recovery Software,to recover your Data from Hard Disk,Memory card, External Hard disk.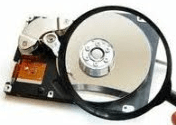 Free Data recovery software
Free Data Recovery software when Disaster strikes. Lost your valuable Data from your Hard disk? call in the world class FREE Data recovery software. RECUVA, one of the best program in the freeware category, as a data recovery software.
Do you click on the delete menu while pressing the "shift" key on your key board ? if YES ! than the file or folder you just deleted doesn't go to your recycle bin. It gets deleted straight way.
Accidentally deleted files normally can be recovered from your recycle bin. But what if you have emptied your recycle bin. Hard disk is failing, someone else deleted your file.
I'm sure your first reaction is Panic, because you just lost data that was probably very important. This is when Data recovery software, comes in to rescue.
RECUVA one of the best FREE data recovery software, good enough to be categorized as World class software as a data recovery software.
Deletion doesn't destroy files when its deleted. It simply marks that space as empty and available for use. If no data has been written on that space since the deletion, the data is still there and the file can be recovered.
Read moreFree Data Recovery Software
Ben Jamir is the Founder and Author of Tipsnfreeware. He is a part time Blogger, sharing his experience and giving a Helping hand to Home users. You will find here the best Windows Tips,Tricks and quality Freeware.