---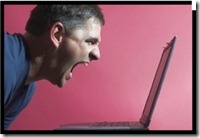 How to add a copyright water mark in all your images automatically in windows Live writer. As a blogger or a content publisher many of you may know how annoying it is to add watermarks to every Image that you publish. Stealing contents from the net (could be your blog) and Image hot linking are one of the most disturbing but unresolved problems of the blogging network.
Windows Live writer, considered as one of the best offline blogging software, offers a solution to automatically insert a user pre-defined water mark automatically in the image every time you insert a Image in your blog content.
Read moreHow to add Copyright Watermark to Images using Windows Live writer.
Ben Jamir is the Founder and Author of Tipsnfreeware. He is a part time Blogger, sharing his experience and giving a Helping hand to Home users. You will find here the best Windows Tips,Tricks and quality Freeware.