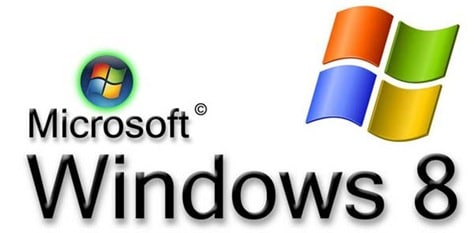 Will Windows 8 run on my PC ? If that's what been bothering you ! get some insight about windows 8. And see if your present hardware configuration will support windows 8 or not…
The most talked about Windows 8 from Microsoft is out, and its now almost three months. By now lots of people have heard about windows 8, seen its features and probably wishes to upgrade to windows 8, but are not very sure whether their present hardware will be able to run windows 8. If you have decided to upgrade to windows 8, than first find out whether your present hardware configuration is capable of handling the new operating system, before jumping to a decision of buying a new computer and upsetting your budget.
As you already know by now, every piece of software that you install on your system, has a list a specific hardware requirements, the basic minimum requirement for it to run smoothly. And Windows 8 operating system is no different. But contrary to the rumors, Windows 8 requirement are not that high. In fact all present day Laptop, Desktop should be more than capable of handling the windows 8 requirements.
Therefore to help you out to decide before upgrading to windows 8, here are some TIPS, you will find useful to check the capability of your present laptop or Desktop computer for windows 8.
So here are the very Basic Minimum requirements to run Windows 8.
Read moreWill Windows 8 Run On My PC ? Find out
Ben Jamir is the Founder and Author of Tipsnfreeware. He is a part time Blogger, sharing his experience and giving a Helping hand to Home users. You will find here the best Windows Tips,Tricks and quality Freeware.