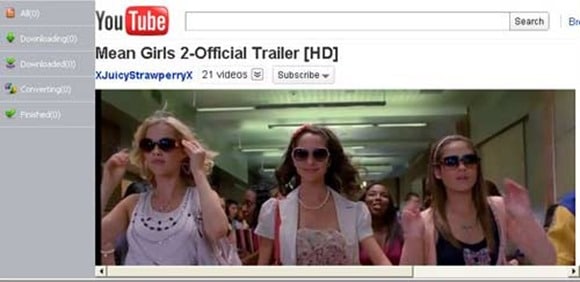 Today I would like to share the fastest and the easiest way to download YouTube videos.
Sometime time back I did write an article on How to download YouTube videos. That method works most of the time. But there are some YouTube videos , which just refuses to get downloaded. It happened to me with several YouTube videos. Downloading starts just fine, in the beginning. But once it reaches 90% to 95% it stops, and you get the error message " Could not be downloaded".
Very frustrating indeed, no matter how many times you try, downloading just stops.
Than, after a lot of search, trial and error, I found this method WORKS. Why ? cause I was trying to download a YouTube video (Music video) that I really liked. But I could never complete the download.
Now with this method (which I am going to share with you shortly), I could download the YouTube video in first attempt. Yes in first attempt, that too in the highest quality.
YouTube.com is the most popular video hosting site and also the third most popular website in the world. The success of this project is because of its convenience but is limited when try to download video from YouTube for free. Not every video can be saved using common methods.
So here is the most easiest way to download YouTube videos:
To download YouTube videos from the home page of the YouTube video itself.
First go to the home page of the YouTube video that you want to download.
While you are on the YouTube.com video page, in the address bar just add "ss" to the video URL. This will start the default youtube downloader.
For example if the original youtube vieo URL is
"https://www.youtube.com/watch?v=IFtmRKgmB0U"
just add "SS" before "youtube". the URL should be like this.
https://www.ssyoutube.com/watch?v=IFtmRKgmB0U.
Than press "Enter" on your keyboard. YouTube will show a page (shown below) with option to download the given video in its highest resolution available.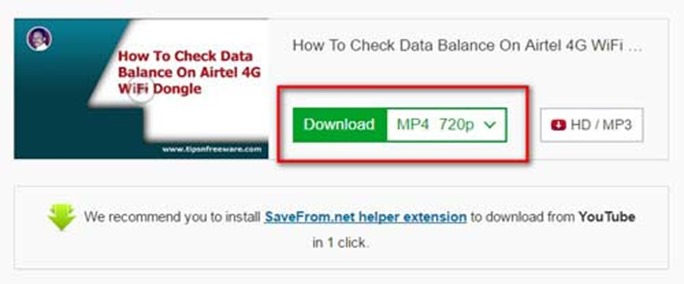 With the DOWNLOAD option active. Just click on the Download tab, and the YouTube video will be downloaded to the folder you specify.
This is one method, I found to be very handy, useful and the easiest way to download YouTube video to your computer.
Ben Jamir is the Founder and Author of Tipsnfreeware. He is a part time Blogger, sharing his experience and giving a Helping hand to Home users. You will find here the best Windows Tips,Tricks and quality Freeware.