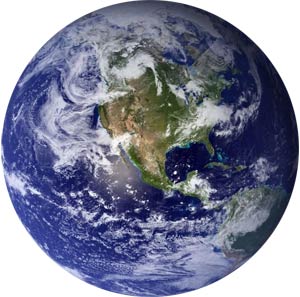 I posted an article on How to set Geographic target Country in Google webmasters tool.
Setting Geographic target country for your blog or website, has both good and bad effects. This will depend on what your blog or website is all about.
Today lets see the good and bad effects of setting geographic target country in Google webmasters tool.
Good And Bad Effects of Setting Geographic Target Country:
Google webmasters tool has plenty of very useful tools for webmasters. And setting geographic target country for your blog or website, is one of them.
If you are confused, what is the meaning of Geographic target country? What it means is that, if you set a specific target country, for example India. Google search will pay more importance for your site in SERP (search engine result pages) in India. So your blog or website will start to rank higher in India, than those site having the same article.
Even though a lot of factors also matters to rank high in Google SERP. But when you set geographic target country, this will let Google know that the contents of your blog or website, is more useful for India, so Google will give higher priority to your Blog or website.
Bad Effects of setting Geographic target Country:
Even though your Blog or website may start ranking better in the target country (India in this example). The downside of this setup is your blog or website ranking will gradually fall in other countries. Gradually your website may completely disappear in Google SERP, in other countries.
So Who should set Geographic Target Country ?
You can set Geographic target country, if your target audience is from that country. For example, if your blog or website is in Hindi language, obviously most of your readers will be from India, where Hindi is the main language.
Another example, if your website is providing local services for people living in UK – than you can safely set geographic target country to UK. Since you don't expect people in USA to avail that service.
CONCLUSION :
My advice is not to play with Geographic target country in Google webmasters tool. Because this is not something that, you can give it a try and change later on, if this doesn't work for you.
Once you set a Geo target country, you will find a drastic change in search rankings in all other Google domains. Organic traffic to your blog or website will fall drastically. Because your website will start to get demoted in rest of the world.
If at a later stage, you are not satisfied and decide to change your geographic target country. it has been noticed that it may take several months for your website ranking to come back to that level, before you changed geo target.
Having said that, don't mesh with Geographic target country settings, unless your website really caters to a specific country or people. And absolutely NOT for increasing your online income.
Well, I hope now you know the good and bad effects of setting Geographic target country.
Ben Jamir is the Founder and Author of Tipsnfreeware. He is a part time Blogger, sharing his experience and giving a Helping hand to Home users. You will find here the best Windows Tips,Tricks and quality Freeware.