A List of  Top 3  free Anti Spyware Adware removal Software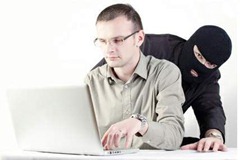 So what is a SPYWARE? Its a software by itself with malicious intent- designed to be like that. It usually gets installed in your computer without your knowledge and can happen if you are in habit of downloading software's from un-trusted sites or via torrent, these (spyware/adware) comes embedded with the main program and gets installed when you click on the "I Agree" tab of the software installation without properly reading the EULA.
So once inside your computer what a Spyware/Adware can do to your system ?
1 It can use your computer's system resources, memory, & Internet bandwidth, making your computer and/or Internet connection slow.
2 It can Delete, modify, or disable files, folders, programs, and essential Windows components and services.
3.   It can allow worms, Trojans, and "back doors" to open your computer to further invasions of your computer.
4 Once inside,it can use your computer to send spam – yes !! without your knowledge.
5 It will create conflict with other programs, causing your computer to crash or freeze up.
6 Install "key-loggers" which will record your keystrokes, that is, they record everything you type and steal information's like your username, passwords and other personal information's and data etc.
7 It can Monitor your web surfing habits
8.  Relay these collected data back to its makers & sell it to other companies or bad guys.
9.  Collect your e-mail address & make you the target of spam (junk e-mail). Now do you know from whom those mails have come and filled up your junk/spam folder ?
10 If your Home page have suddenly changed and redirects you to another website, think of spyware and immediately take necessary steps, before it does more damage to your system.
 Pretty scary stuff right ? Yes, just a bit of codes embedded in a harmless software can create havoc. 
The Very basic security combination recommended by almost all IT specialists is:
(1) Use up-to-date antivirus software. (update your Antivirus regularly)
(2) Have an effective firewall
(3) Have reputable antispyware tools
(4) Insure security patches are always current (Update your operating system)
(5) Cultivate the habit of safe browsing and  refrain from unsafe browsing habits or risky online behavior.
Fortunately there are pretty good, free Anti Spyware Adware removal Software, which can take care of your Computer, search and delete adware/spyware.
1.  MICROSOFTS MALICIOUS SOFTWARE REMOVAL TOOL
The Microsoft Malicious Software Removal Tool checks computers running Windows 7, Windows Vista, Windows XP, Windows 2000, and Windows Server 2003 for infections by specific, prevalent malicious software—including Blaster, Sasser, and Mydoom—and helps remove any infections found.
When the detection and removal process is complete, the tool displays a report describing the outcome, including which, if any, malware was detected and removed.
  Download MICROSOFTS MALICIOUS SOFTWARE REMOVAL TOOL
2. LAVASOFT ADWARE REMOVAL TOOL :
Another free anti spyware adware removal software, worth mentioning here is Lavasoft Ad-Removal tool. It is one of the award winning tool. A power-packed combination of anti-spyware technology, comprehensive malware protection, including protection against viruses, blended malware, Trojans, rootkits, hijackers, key loggers and much more.
  DOWNLOAD Lavasoft new AD-WARE 10
3. SPYBOT SEARCH AND DESTROY:
 Though the name may sound like a 1960s sci-fi movie dialogue, Spybot search and destroy is a pretty good free anti spyware adware removal software. Fire it up and it will spot all sorts of tracking cookies and remove them if you choose to do so. The program also has the immunization feature which blocks a plethora of uninvited web-borne infections before it reaches your computer. Spybot search and destroy can detect and remove a multitude of adware files and modules from your computer. The handy online updater ensures that the program is always has the most current and complete listings of adware, dialers, and other spyware's.
Download the Latest version of SPYBOT SEARCH AND DESTROY.
Was this article helpful ? which free Anti Spyware Adware removal Software do you use ? Do you have the very basic security combination tools installed ?
You may be interested to know " Common sense: how to avoid Viruses and Malware"
---
I am Ben Jamir, Founder and Author of this blog Tipsnfreeware. I write about the computers,tested free Software's, Tips, Tricks, Networking, CCTV and Information Technology on this blog. If you like my post /Tips then please like and share with your friends.