Best Free Disk Defrag Software for Windows to keep your Hard Disk in top notch.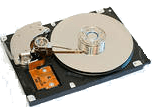 Sometimes its really hard to choose which defrag software would be best. Copying files. We all heavily depend on our computer, writing document, saving photo from digital camera, saving hundreds of MP3 files. Our computers are a busy machine, rapidly accessing and utilizing files, all in the name of bringing you what you want, when you want it.
Sadly most of us take it for granted that our computer will always run as smoothly as it is now. But the fact is, they too need a little help from us for tidying up, keeping things in order, and that's where these Disk defrag Software come in.
Windows built in defragmenting tool ironically is slow and do not give you much options. This is where the standalone disk defrag software play a very important role in optimizing your hard disk.
We Review here the Top 3 Free Disk Defrag Software For Windows:
1: Defragler:

Another great tool from the makers of Ccleaner. Defraggler not only defrags your entire disk but also lets you defrag individual files and folders. Defraggler shows you the entire drive map, with blocks which are fragmented or needing defragmentation.                                                                                              
Important features of Defraggler:
Organizes empty disk spaces to further prevent fragmentation

Boot time defrag of system files.

Set defraggler to run weekly or monthly

Full windows OS and multilingual support.

Runs on windows XP/Vista/Windows 7 (both 32-bit and 64-bit)
DOWNLOAD LATEST VERSION OF DEFRAGGLER (on clicking this link your download will start automatically)


2: MyDefrag (Formerly JKDefrag)

JKDefrag is a free,open source defrag software.The graphical user interface version makes this a powerful tool and easy to use.
The defragmentation process is quite fast, and has some nice features,such as moving directories to the front of the disk and reclaiming MFT reserved space when your disk is full. JKDefrag can be set to run automatically at startup, and also be used as a screensaver too, to defrag your disk in the background, when your system is idle.
It's a powerful and flexible defragmentation tool and easy to use as any other windows defrag tools. Since it is a open source freeware, that is supported by a community of users, its always evolving and updating, keeping pace with real world issues.
Download the latest version of JKDefrag(MyDefrag).


3. AUSLOGICS DISK DEFRAG:

Auslogics disk defrag is a compact and fast defragmentation tool that support both FAT 16/32 and NTFS file systems. Auslogics has advanced disk optimization techniques, that is capable of correcting system sluggishness and crashes caused by disk fragmentation.
Auslogics Disk defrag interface is very clean and easier to use. The program displays a pie chart of your disk.One click starts the defrag process.A summary displays the total files and folders defragged, and also a detailed lists of the outcome of the defrag. A Novice to system administrator will love this very easy to use defrag software.
DOWNLOAD THE LATEST VERSION OF AUSLOGICS DEFRAG (your download will start automatically)
There is one more FREE Disk defrag tool SMART DEFRAG' a detailed post on this free tool you will find HERE.
MORE ARTICLES YOU MIGHT LIKE
Ben Jamir is the Founder and Author of Tipsnfreeware. He is a part time Blogger, sharing his experience and giving a Helping hand to Home users. You will find here the best Windows Tips,Tricks and quality Freeware.