If you have hard drive with large capacity (1 TB or more), partitioning the disk becomes necessary. Its ideal to have separate partitions for your Operating system, documents, photos etc.
There are literally hundreds of free windows hard disk partition software.To choose the best one for a home user would be confusing.
Window's built in Disk management utility can create and manage partitions. But the options are very limited. That is why a third party partition manager's are preferred.These dedicated software's are usually equipped with more features and easier to use in general.
We at TNF have reviewed and compiled Top 3 FREE windows Hard disk partition software for you to choose.
SOME TIPS BEFORE PROCEEDING:
When you have finally decided to partition the hard disk, you may wonder how many disk Partition, would you require. We have a detailed post on how to and how many partitions you might require. Although individual choice / requirement will differ. 
Top 3 Free Windows Hard Disk Partition Software:
1. Minitool Partition Wizard (Home edition):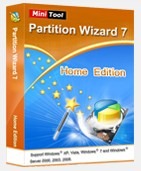 A five star rating from me. A free windows hard disk partition software , very easy to use with one of the best graphical user interface.
It has the power and features to accomplish everything you need to be done to your hard disk. It supports most disk types,including removable storage devices like flash drives and memory cards.
The Partition wizard interface resembles window's, with a familiar blue toned navigation pane and color bar graphs for each disk partition.It shows a detailed display of your system's disks and partition information. Including the flash drive in a USB port.
The feature I liked most is the"Operations pending window" which collects and shows all the selected procedures. Which you can review before clicking on the apply button or undo certain procedures if you want to.
There is a feature called "recovery wizard" which can recover your deleted partitions complete with data.This software also has DATA PROTECTION mode, which you can optionally select when you are modifying your disks and partitions.
This feature the maker of the software say is, as Insurance against corrupting your disk while partition task is running due to power failures and other electrical disturbances.This is a add-on capability which other software can't match. So I consider this as the Best Free windows Hard disk Partition software.
For a more detail review on this tool and features please read this article " The Best free Hard disk partition Software" 
   OR if in a hurry
You can download the latest version from Here
2. Easeus Partition Master (Home Edition):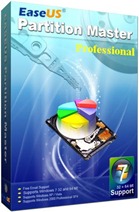 Another Free windows hard disk partition software, worth mentioning. A 4 star rating from me, but I must add in no way inferior to Minitool PM. Some users may give just the opposite rating, makes no difference.
If I have to write all the comparisons, this post will get too long and I don't want to bore you with that.This software too has almost all the features, as Minitool partition wizard. 
Download the Latest version of: EASEUS PARTITON MASTER (Home edition)
3. Paragon Partition Manager FREE Edition:



A 3 star rating from me. It's a free windows hard disk partition software, but requires you to get registered to get a free serial number for installing the software.Advanced features are available only in the paid version
Features of PARAGON PARTITION MANAGER FREE EDITION
Basic tasks: create a partition / Resize partitions

copy and delete partitions

Wizard interface to create / format /resize and copy partitions

Support for deleting partitions.

Informative detailed / customizable layout on main page
Download the latest version of: PARAGON PARTITION MANAGER FREE EDITION
NOTE: Rating these software's in no way makes one superior than the other. This is purely my opinion as per features and usability. This is not a Paid review
Suggested Articles You may like to read:
1. Best Free Windows Registry Cleaner.
2. Tips to Partition your Hard disk,the way it should be.
3. Best Free Disk Defragmenter for windows.
I am Ben Jamir, Founder and Author of this blog Tipsnfreeware. I write about the computers,tested free Software's, Tips, Tricks, Networking, CCTV and Information Technology on this blog. If you like my post /Tips then please like and share with your friends.