A smartphone is not just a phone anymore. Its more than a gadget – it defines your life as you know it and who you are.
There was a time when users went for the smallest cell phones that would fit their pockets. But with time and with so many apps (specially for the Android Smartphones) with which you can do so many things, like watching videos, sharing photos, playing HD games. The screen size does matter.
Here is a list of Top 5 Best Big screen smartphone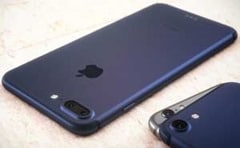 Talk of  big screen smartphone, the iPhone 7 Plus can't be left behind. The iPhone 7 Plus is not a very big screen smartphone,as it features a 5.5-inch display. But it is the largest phone running Apple's iOS. This phone is super smooth, no matter what you do on it. The iPhone 7 Plus also has a dual camera setup, which combines two 12MP rear cameras. This enables the phone to get really good 'Bokeh' shots and 2X optical zoom.
Specs:
Display: 5.5-inch, 1080P SoC: Apple A10 Fusion
RAM: 3GB Storage: 32GB Camera: 12MP + 12MP, 7MP Battery: 2900mAh OS: iOS 10.2
Click here for More details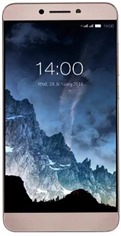 If you want a really big screen smartphone, LeEco Le Max2 will be your best bet. It has a large 5.7 inch display, offers an impressive 1440×2560 pixels display resolution. Performance is handled by the latest Qualcomm Snapdragon 820 SoC processor.
SPECS:
Qualcomm Snapdragon 820 SoC, coupled with 4GB of RAM.
Metal build and offers a 21MP rear camera to boot.
Display: 5.7-inch,
Camera: 21MP, 8MP
Battery: 3100mAh OS: Android 6.0
3: Samsung Galaxy S6 Edge Plus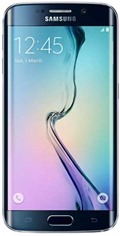 The Samsung Galaxy S6 Edge Plus is a beautiful big screen smartphone. Boasts a curved edge.  Powered by the Exynos 7420 SoC and 4GB of RAM, the Galaxy S6 Edge Plus is one beast of a phone. Rest of the specifications of this smartphone remain pretty similar to the Samsung Galaxy Note 5, except for better looks.
Specs:
Display: 5.7-inch, 1440P SoC: Exynos 7420
RAM: 4GB Storage: 32GB
Camera: 16MP, 5MP Battery:
3000mAh OS: Android 6.0.1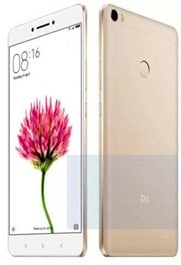 The Xiaomi Mi Max is just a few millimeters short of being a proper 7-inch tablet. But it is a very good alternative if you are considering to buy a 7-inch Android tablet. This big screen smartphone shares similar hardware with the Xiaomi Redmi Note 3. It is available in two storage variants, 32GB and 128GB. There is a very large 4850mAh battery that will easily last you a day, even for heavy user.
 Specs:
Display: 6.44-inch, 1080P SoC:
Qualcomm Snapdragon 650 RAM: 3GB Storage: 32GB
Camera: 16MP, 5MP Battery:
4850mAh OS: Android 6.0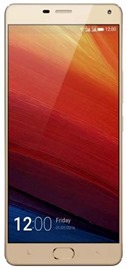 As the name suggests the Gionee Marathon M5 has a massive battery 5020 mAH and can last for more than 2 days. The Gionee Marathon M5 Plus is actually budget phablet.The device is powered by a very capable MediaTek MT6753 SoC, which is coupled with 3GB of RAM. It features 64GB of internal storage and has a 13MP rear camera.
Specs:
Display: 6.0-inch, 1080P SoC: MediaTek MT6753 RAM: 3GB
Storage: 64GB
Camera: 13MP, 5MP
Battery: 5020mAh OS: Android 5.1
MORE ARTICLES YOU MIGHT LIKE
Ben Jamir is the Founder and Author of Tipsnfreeware. He is a part time Blogger, sharing his experience and giving a Helping hand to Home users. You will find here the best Windows Tips,Tricks and quality Freeware.