Smartphones cameras slowly but steadily, taking over Digital camera. But the built in cameras of smartphones are not dedicated cameras, so the quality will not be at par with the dedicated Digital cameras.
Todays Digital cameras comes with features, not found in smartphones and that too at an affordable price.
Here are top 5 best Digital cameras under Rs. 15k. Affordable and certainly worth buying.
Also See Best Buy Smartphones INR 15K to 20K
1: Canon Powershot SX610 HS: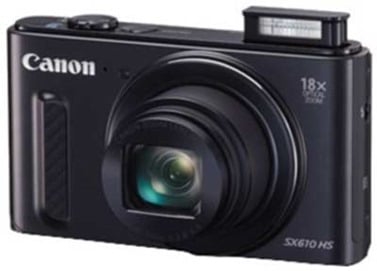 Canon Powershot SX610 HS is a sleek, light and compact Digital camera. Making it very convenient for travellers. The camera has effective 20.2MP sensor with 18x optical zoom lens, great considering compact size. It can zoom further upto 36X with zoom plus technology. The camera has built in WiFi and NFC. This lets you share photos directly, you can also control the camera remotely via smartphone or tablet.
Canon Powershot SX610 HS weighs just 191g, CMOS image sensor with 3 inch LCD screen.
Buy at Flipkart Priced at INR 9,058 only
Also See Best Buy Budget Smartphone under INR 10K
2:  Canon PowerShot SX410 IS: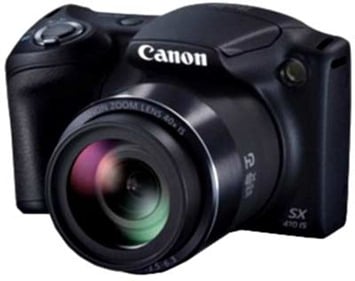 Canon PowerShot SX410 IS ia a 20MP Digital camera has 40X optical zoom lens.. With canon zoom technology you can further extend the zoom by 80X with minimal loss in quality. Built in image stabilization technology lets you capture images without blurring.
The camera has multiple shooting modes and weighs 325g with battery.
Optical zoom 40X
CCD image sensor
3 inch LCD screen
Priced at INR 9,663 available In all leading stores and online websites.
3: Sony Cybershot DSC-H300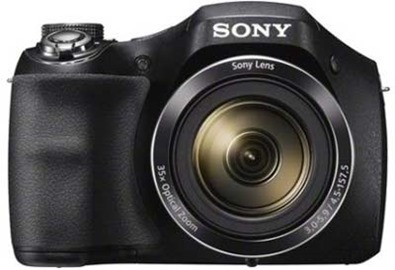 This Digital camera comes with 20.1MP Super HAD CCD sensor with 35X optical zooming lens. The camera is capable of shooting HD videos, clicking 360 degree pan aroma images, blur-free imaging.
CCD Image sensor with 3 inch LCD Screen weighs 495g with battery.
Price INR 13,490 available at Flipkart.
4: Nikon Coolpix L840: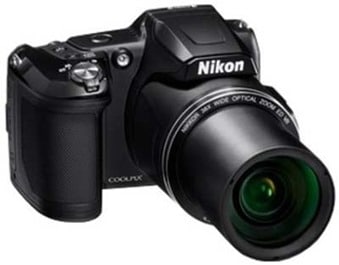 16 Megapixels Camera
3 inch TFT LCD Screen
CMOS Image Sensor
Full HD Recording
f/3 – f/6.5
Wifi enabled device. Pretty cool if you like to share photos and videos immediately. All you need is nikon's utility app and your photographs will be transferred to phone directly.The 3" tillable display screen comes in handy if you need to click from weird angles.
5: Fujifilm S6800: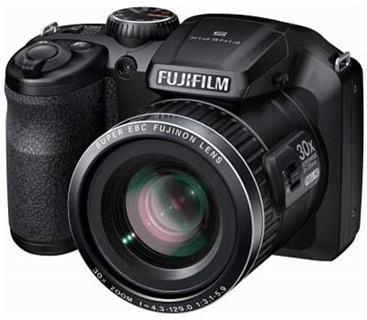 Fujifilm S6800 has 16MP BSI-CMOS sensor which provides high image quality. Advanced point and shoot, fast autofocus and quick response. Built with 30X optical zooming lens. S6800 is capable of recording 1080p HD videos at 60fps. Camera's utility software lets you share content online easily. Fujifilm S6800 is a very good camera.
Priced at  INR 11,699 available on all leading Online store.
Ben Jamir is the Founder and Author of Tipsnfreeware. He is a part time Blogger, sharing his experience and giving a Helping hand to Home users. You will find here the best Windows Tips,Tricks and quality Freeware.