Top 5 must have Android apps, you cant afford to ignore.So you have a Android Smart phone. But without these Top Android Apps installed, you are not utilizing the full potential of your Android phone. Here is a list of Top 5 Must have Android Apps everyone should install so that you will never be left wanting in time of need and enjoy the full potential of your Android device, be it a smart phone, Tablet or a Phablet.
Here is our pick of top 5 must have Android apps.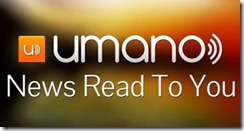 1. UMANO:
Are you lazy enough to grab the morning news paper for the latest news? This is a great App, A must have Android apps for those who are not great fans of reading but want to stay up-to-date with news. With this app you just have to select a category and get the news from popular news sites read out to you – by real  people – yes you heard it right by real people. Not only that you can also share a interesting news item on your social network.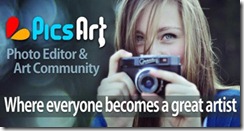 2. PicsArt:
PicsArt is a free, full-featured photo editor and art community. Install PicsArt – where everyone becomes a great artist.This is one App which has the best features for your photo editing. You can add effects, make collages, draw on photos, write on photos. PicsArt also allows you to Import and share pictures to social network like facebook, Google, Picassa, Flickr. Must have android apps, for any Android user.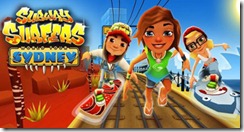 Are you tired of playing the same old games Angry birds,Fruit Ninja and Temple run2 ? if you are, than here's one game you should try. Even if you are not, than you are still missing this.Subway surfers is a very addictive game and worth to try out. If you are curious to know, the game play is similar to Temple run, but here you will be running, surfing and jumping over trains trying to escape from a cop chasing you.But at the same time you collect coins on the way. Another must have android apps, in the game section.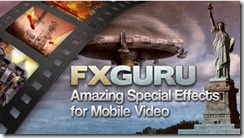 4. FXGURU: 
This is one of the coolest App you can't afford to miss. Do you take videos on your android device ? or have some fun video collections, than this is one app you got to install. With this app you can add cool Hollywood special effects to your mobile videos. The Pro package includes 24 special effects and the ability to add effects to pre-recorded videos and also access to future effects. A must have Android apps to enjoy all those hollywood effects.
FxGuru gives you the following 5 Free effects
  1.Dancing Droid – Add the dancing droid to shake up your daily routine
2.Piano Drop – Record what happens when a piano move goes horribly wrong
3.Satellite Crash – Capture an old Satellite as it crashing to earth
4.UFO Shuttle – Film a UFO landing craft as it roars overhead
5.TNT Barrel – Direct an explosive TNT Barrel destroying anything nearby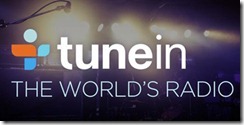 If you are a music buff like me, this is one app  you must have.TuneIn lets you listen to the world's radio with music, sports, news, talk, and comedy streaming from every continent. Enjoy 70,000 live radio stations and 2 million podcasts, concerts or shows on your Android phone or tablet, all for free.You can select stations based upon region or genre of music. A great way to discover music and that too for free. Already a TuneIn listener? TuneIn Radio is fully integrated with tunein.com, so just log in to enjoy your Favorites right from your Android. A must have android apps, if you are a radio freak.
Related Post you may like to read:
1. Best File Manager App for Android Devices.
2. Best Android smart phone management tool.
3. Top 5 Android Video player Apps.
Posted By: Ben Jamir
Ben Jamir is the Founder and Author of Tipsnfreeware. He is a part time Blogger, sharing his experience and giving a Helping hand to Home users. You will find here the best Windows Tips,Tricks and quality Freeware.