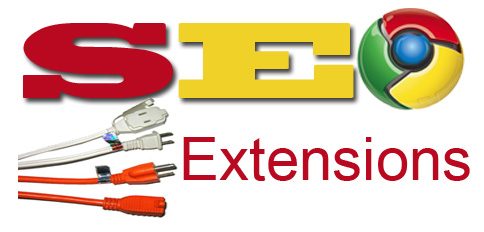 Top 5 Free SEO Extensions for Google Chrome: 
As a blogger or a webmaster, sometimes it becomes difficult to keep the SEO efforts, since it is changing constantly. Optimizing your on page SEO is one of the most important aspect to rank high in SERP (Search engine result page). Constantly monitoring your sites SEO status is a daunting task, fortunately there are plenty of SEO extensions for Google chrome that can help you in your SEO efforts.
If you are unfamiliar with extensions, these are simply an extra feature that can be added to a browser ( here we are talking about Google chrome). These can be considered as shortcut functions for a browser which can be called in to actions as and when you require them. Extensions can be switched off and on.
For a long time the fight for browser supremacy has been on. But Google chrome wins with hands down. Google chrome is a browser which combines minimal design with sophisticated technology to give you one of the fastest browser. Make it more useful with these top 5 SEO extensions.
Top 5 Free SEO Extensions for Google Chrome:
1. SEO for Chrome:
     This is one of the most popular Chrome SEO extension. SEO for chrome provides you the SEO stats and tools that makes your daily SEO tasks much easier. This extension was originally called as "Chrome SEO" so don't get confused. This extension SEO chrome provides easy access to search engine optimization tools like competitive analysis, Keyword research, Backlinks checks, PageRank checks and many other SEO tasks to help you further optimize your sites SEO status.
2. SEO Quake:
   SEOquake is a SEO extension (toolbar) that shows some very important information's like PageRank, Alexa and many more SEO parameters. This tool actually works across other search engines like yahoo and Bing as opposed to Google only. This tool has plenty options to allow you to show parameters like nofollow links, keyword density analysis, web archive age etc.
3. SEO site tools:
If you are not a chrome user this chrome extension will make you switch to Google chrome browser. This is one of the most comprehensive SEO tool for any browser. This tool not only pulls more metrics from wide sources including social media reactions but also enhances common tools like yahoo site explorer and Google webmaster tools with link anchor text and PageRank. Displays SEO relevant page elements like header tags, Anchor tags and follow attributes as well as the length of meta description, keywords and robots meta tags.
4. SEO & Website Analysis Application:
This is a Chrome extension by WooRank, which provides a deep SEO analysis covering more than 50 SEO reports. After installing if you click on the applications icon you will be presented with a full SEO analysis report of the website covering, SEO, traffic estimation, Alexa rank, compete rank, keyword analysis, indexed pages in Google and Yahoo, Title and URL SEO analysis, meta description recommendations, meta keyword optimization for SEO, whois, SERP, backlinks and many many more.
5. Majestic SEO Backlink Analyzer:
This is a very useful chrome extension, that gives you a very fast report on your sites backlink information. Majestic SEO analyzer crawls the whole web and does not rely on any third party data. You can immediately see the score for any web page directly on the URL bar and also the summary information about the number of domains and URLs linking to your page.
As you might have observed by now that the functions of most of these extensions overlap. So its not necessary to install all of these extensions. You can choose those most suitable for your site and just click on the "Add to Chrome" button from the above links.
So which browser do you use ? I am sure after reading this post you will switch over to Google Chrome. Share your views with us.
Posted By: Ben Jamir
Ben Jamir is the Founder and Author of Tipsnfreeware. He is a part time Blogger, sharing his experience and giving a Helping hand to Home users. You will find here the best Windows Tips,Tricks and quality Freeware.