With smartphones being everyday accoutrements now, many of us can't live without these devices. As they can be used for getting work done, listening to music and playing games on.
Gaming on the go like this is a great way to pass the time or wait for friends to arrive. But what are the games apps you should pick for this?
Top 5 Gaming Apps For Smartphones and Tablets:
1:The Banner Saga

The RPG game depicts a beautifully realized fantasy world, where you are the leader of a six-strong team of fighters in grid battles. It's all very tactical, but also requires smart decision-making throughout – making it great for times when you have long enough to absorb yourself in it.
DOWNLOAD
2: Grand Theft Auto: Vice City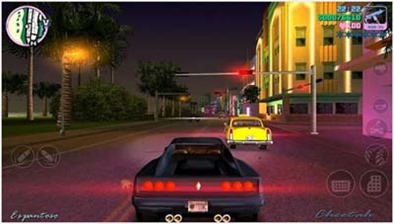 This action game is part of the massively successful GTA series and works brilliantly on the touchscreens of smartphones. It pitches you into the deadly world of Vice City in 1986, where you play newly free Mafia hitman Tommy Vercetti, and try to create a crime empire to seize control of the city
3: Tiny Striker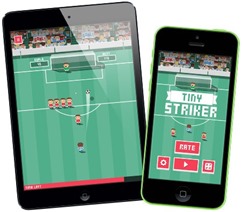 If football is your thing, why not try this smartphone games app where you have to score free kicks and penalties – in front of an open goal at first, before defenders and a goalkeeper are introduced. The graphics have a nostalgic old-school feel as well, for those who remember arcade games like SWOS.
4: Online poker

Mobile casino apps, like the poker, have become a popular choice among smartphone gamers. Most of these devices have the potent processors and batteries needed for long games of poker, ensuring you don't lose power halfway through a match.
5: Mr Crab :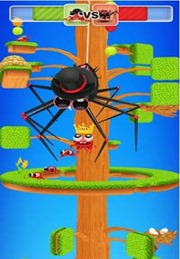 This iOS puzzle game requires you – as Mr Crab – to save other crabs from the different levels, surrounded by tubes. The key to success lies in your timing, as well as knowing how to overcome the bosses, and the graphics provide it with real depth.
Gaming on the move is a massively popular activity now, and it is games like these ones that have led to this popularity.

Ben Jamir is the Founder and Author of Tipsnfreeware. He is a part time Blogger, sharing his experience and giving a Helping hand to Home users. You will find here the best Windows Tips,Tricks and quality Freeware.