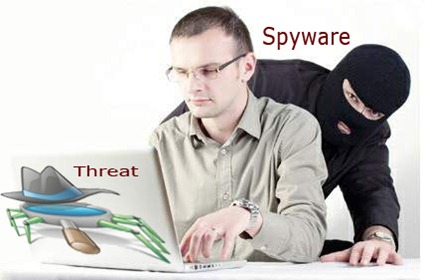 Spyware detection software (aka "spyware killers") are a must have additional security tools, if you're a hardcore Internet surfer. Once connected to the Internet you expose your computer to a multitude of unnecessary pop-up ads (which may be embedded with malicious codes). And many more undesirable changes that may compromise your computer.
When you are browsing the internet, you are potentially exposing your computer to an ever present security risk. One such risk is Spyware, this is a type of a Malware that gets installed on your system without your knowledge. Very difficult to detect let alone remove it.
These rogue codes (spyware,Malware) can wreak havoc on your Computer you can't imagine. From interfering with normal use to completely taking over your system. Collecting all sensitive information's such as passwords, credit card information, your Banking information's and even log all your keystrokes, the list can go on. 
There are plenty of Spyware detection software available both FREE and Paid ones. The problem is which one to choose ? Some prove more effective than others. After collating users opinion and reviews in various forums, I believe these two spyware detection software stands out as far as their detection abilities and removal effectiveness is concerned.
TWO BEST FREE SPYWARE DETECTION SOFTWARE: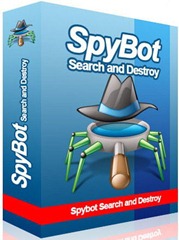 Spybot S&D is one of the most popular  Spyware detection software. It is known to catch 95% of common infections. The two Big reasons why you should use this application.
First, its a FREEWARE and Second, it has the Tea Timer feature which protects the registry from real-time attacks. The application is constantly updated and the scanner runs on demand so you can scan your system regularly.
After installation, before it scans your system, Spybot backs up your registry, which by itself is a big plus point. Though the risk is low, yet you are safe. This software has the power to delete what you let it delete. The main interface of this tool, has three buttons, Check for problems, Recovery, and updates. It also offers Recovery and Immunize features. Scanning and cleaning of the threats detected were thorough. This is a MUST have Spyware detection software for Home users and security minded users.
2.   Microsoft Windows Defender: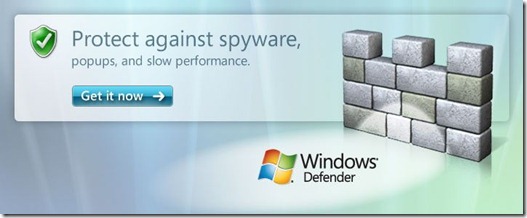 Another free spyware detection software. Microsoft windows defender appears to be somewhat more thorough than Spybot (not a conclusive review). This is a Free offer From Microsoft and is included in Windows Vista and up. This application is a built in security feature for the above versions of Windows. It can be Installed in Windows XP, and Windows server.
The user Interface is pretty straight. You can perform three different types of scans. Quick scan (which analysis the critical files only), Full scan ( Thoroughly analyzes your system) and Custom scan ( allowing you to select files and folders, partitions to scan)
Windows defender uses very little system resources and has real time protection features.
With the new age viruses, Malware, spyware evolving with more complex algorithms which are hard to detect and crack. Windows Defender is the best choice if you want to be safe from the internet borne security threats and other spyware threats. If you are running an operating system newer than XP, Windows defender is already installed in your system. Just update regularly and scan your system at regular intervals to strengthen your PCs security level.
Which Spyware detection software do you use ? Share your experience and views.
SUGGESTED READING:
1. Free Trojan Remover, clean your PC
2. Best Protection Software for your PC.
3. How to protect USB drives from Viruses and Malware.
4. Secure your Computer from all external Threats.
Ben Jamir is the Founder and Author of Tipsnfreeware. He is a part time Blogger, sharing his experience and giving a Helping hand to Home users. You will find here the best Windows Tips,Tricks and quality Freeware.