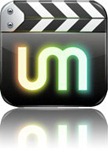 Here is one of the best open-source cross platform multimedia player.
UMPlayer is a open-source free multimedia player. UMPlayer stands for Universal Media Player. As the name suggests, the player aims to be a universal media player. Built with hundreds of codecs, this player was able to play most videos and music files.
A unique feature we found, it has a built in You Tube player / recorder feature and also a search field on its toolbar. So if you frequently watch or download You Tube videos this feature will come handy.
UMPlayer has a pretty interface, skinnable. The interface may appear slightly different from other popular players. But the layout is attractive, and I feel this simple difference makes it stand out. The player features hot keys, sub-title syncing, and being a open source project, you get regular free updates.
The help menu provides all the information's as FAQs, some tips and tricks. It has built in six different skins, with link get more skins is you want.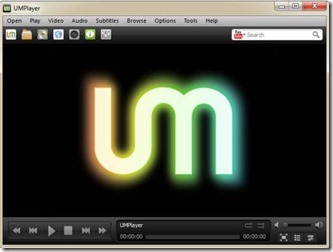 We at TNF, tested this player with different types of file format, (AAC, AC3, ASF, AVI, DIVX, FLV, MOV, MP3, MP4, MPEG, OGG, QT, VOB, Vorbis, WAV, WMA, WMV, XVID) as well as Audio CDs, DVDs, etc. etc. and compared it with VLC player, another very popular multimedia player. Honestly we didn't test all the file types, but we were very impressed. Both the players did what it promised. Didn't find much of a difference between this two open-source cross platform multimedia player.
Like us if VLC is your default media player, or if you don't have one yet. And you love open source, give UMPlayer a try. You will fall in love with this Multimedia player.
Download the latest version of UMPlayer.
2. FOR MAC OS X
3. DOWNLOAD FOR UBUNTU /DEBIAN
Posted By: Ben Jamir
Ben Jamir is the Founder and Author of Tipsnfreeware. He is a part time Blogger, sharing his experience and giving a Helping hand to Home users. You will find here the best Windows Tips,Tricks and quality Freeware.