Updated : 12 May 2015 …updated : 11 June 2015
Hostgator is one of the most popular webhosting companies in the world today. Founded in a dorm room at Florida, today it has grown into a leading and affordable web hosting provider.
Hostgator is popular because of their quality hosting and amazing support. I have been using their Shared hosting plan for the last three years. My site TNF is hosted by Hostgator India, and till date never had any major issues worth complaining.
I am writing this article today, to share the different type of hosting plans that Hostgator provides. Aimed specially for the newbies,who are at a lost, confused which web hosting to choose.
Hostgator is one of the leading provider of shared, Reseller, VPS and Dedicated web hosting. This company has several international offices throughout the globe. So you can choose the closest to you, may be in your own country. Since I am from India, my site is hosted by Hostgator India. Why India, well its easier for me to make payments.
Various types of Hostgator Hosting: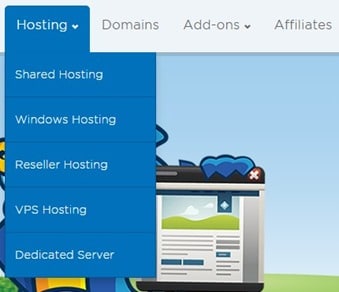 1: Unlimited Disk space.
2: Unlimited Bandwidth.
3: 24x7x365 tech support and live chat.
4: Site builder.
5: Technical support to transfer your existing site from blogger or wordpress
6: Unlimited Sub-domain
Well these are just to name a few practical features that Hostgator offers. Which are very important and essential for web hosting. Hostgator offers various types of hosting packages to suite everyone.
Hostgator offers both Linux and Windows hosting. But I personally would advice to go for Linux hosting, which is the default hostgator offers. For a newbie, I would advice, opt for WordPress site, the most popular platform worldwide. WordPress has the best CMS (Content management system).
Plans offered by Hostgator: 
Hostgator provides three different packages for you to choose from.
1: Hatching Plan
2: Baby Plan.
3: Business Plans.
Here is the details of all plans, to help you to decide the best web hosting plan for your site. All plans offers unlimited space and bandwidth.

Hatching Plan : Ideal, if you plan to host only one website. This is the cheapest.
Baby Plan: This is the best plan, and also the most popular. This plan allows you to host multiple websites. You can add any number of website as add on for hosting.
Business Plan: This is more expensive. You can use dedicated I.P,Private SSl etc. I personally would not advice for this plan. This plan is best suited for corporates, small business owner.
If you are looking for a reliable, cheap web hosting for your website or your wordpress blog, give Hostgator a try.
Offer Flat 28% OFF discount on web Hosting Products. Go Ahead and make most of this great offer from Hostgator.
OFFER: 28% OFF on shared Hosting, Reseller Hosting, VPS Hosting
OFFER: 20% OFF on Dedicated Servers.
HURRY CLICK ON THE LINK BELOW TO AVAIL THIS INCREDIBLE OFFER...
Hope this article will make it easier for you to decide for your web hosting.
I am Ben Jamir, Founder and Author of this blog Tipsnfreeware. I write about the computers,tested free Software's, Tips, Tricks, Networking, CCTV and Information Technology on this blog. If you like my post /Tips then please like and share with your friends.