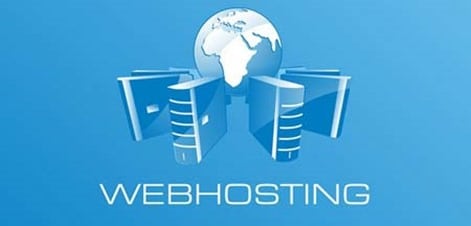 Before choosing a Web hosting provider, its important to understand kind of hosting plans that are available. Know the merits and limitations of types and various hosting plans. Read on to understand the most basic, before choosing a web hosting provider.
Types of Hosting:
There are basically Five main types of hosting : Shared, VPS, Cloud, Dedicated, and Reseller.
Of these, Shared Linux Hosting is the most popular, as it is also cheap and affordable. As the name suggests, on a linux based shared hosting, you will be sharing RAM and processing power with other site owners. Majority of websites and Blogs run on shared linux servers.
There are hundreds of web hosting provider out there, all claiming to give you the best services. But how on earth can you decide who is best? There is no simple or shortcut answer to that. Every web hosting provider tries their best, it's a cut throat competition out there.
So here are a few TIPS for you to choose the best web hosting provider.
Web Hosting Plans, you should look for:
Basically all web hosting provider, give you the very basic functions to get your site on line. But there are certain limitations, that may vary among different providers.
Almost all web hosting provider gives you monthly subscription facility. Prices may vary. Levels of services provided will also vary. For example, bandwidth, storage space, free or paid domain name, E-mail services etc.
Choose the one that provides you unlimited bandwidth, unlimited disk space. Also consider the number domains you can host with one account. Depending on the type of website, you should choose the hosting plan.
If you plan to have a single site, the basic standard package should be sufficient. On the other hand if you plan to add more domains later with aim to expand in future, always opt for the package that offers you these option right from the beginning. Rather than to upgrade later.
Features to look for:
Although most web hosting provider, will provide you the most basic needs. Still look for features that enables you to create, publish and manage your site without any bottlenecks.
Web hosting provider must provide all the tools you need to build your site. Support for one click installation (like WordPress) and other apps that you may need.
Another important feature is E-mail functionality with unlimited accounts, that should come with your domain name. Opt for web hosting provider, that provides additional features like, server access option, unlimited FTP accounts, secure shell (SSH) access. These features will come handy in the long run.
User Friendly:
Many bloggers are not tech savvy. Web hosting provider should have user friendly interface. This will allow you to manage your website easily, without needing the help of a web designer.Look for these features.
Technical Support:
This is the most important aspect you must look for. At one point of time you will definitely require technical support for your website. A good web hosting provider, must have 24x7x365 days of technical support ready for you.
Apart from this, a good web hosting provider must have services like discussion forums where you can share, video tutorials for newbies. I have seen many hosting provider also has demo videos to walk you through all the steps of building your very basic website.
These are some very basic TIPS to help you choose the best hosting provider. A good hosting provider is very important to grow your business or Blog.
Do read the users review only, when choosing a hosting provider. There you will get the best and frank opinions and not from the paid reviews.
Ben Jamir is the Founder and Author of Tipsnfreeware. He is a part time Blogger, sharing his experience and giving a Helping hand to Home users. You will find here the best Windows Tips,Tricks and quality Freeware.