What is HDR imaging ? how to fake hdr in photoshop
HDR (High Dynamic Range Imaging) is very popular among the professional Photographer's. HDR photography is a method that allows to capture a greater dynamic range between the lightest and the darkest areas of an Image, which a normal digital cameras can not capture. HDR images can represent more accurately the range of intensity levels of light found in real scenes as the eye can see. 
But to shoot a HDR image you need to have a high end camera, A tripod, Patients and of course a lot of time. HDR images usually consists of three images shot in  three different exposure value eg. EV 0.0, EV –1 or 2 and EV +1 or 2. Some photographers takes more shots with different EV, depending on the scene. 
For the less fortunate ones and a home user, today I would like to share this Photoshop tutorial, how to how to fake hdr in photoshop, with a single Image file, call it a Fake or Pseudo HDR image, I'm sure you will enjoy it.
HOW TO FAKE HDR IN PHOTOSHOP:
OK fine ! lets start. Open your image in Photoshop. Results are better if the image is of high quality, preferably larger than 800×600 (results are better). I am using PS3 however any version of PS will do. I am using this image.( I had to reduce the size of the image to load faster)
Apply Unsharp mask Filter – Go to Filter – Sharpen – Unsharp mask and put the following value – Amount 40 and Radius 250 pixels, leave the threshold value to default.These values are not fixed, if your image is of lower resolution, reduce these values. Try with different values.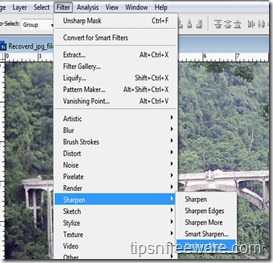 Now Duplicate the layer. You can do that either by right clicking on the image in the layer pallet and select duplicate layer or press Ctrl+J on your key board.
Now Select the duplicate layer, go to Image – Adjustments – Hue and saturation . Make sure colorize is not selected and put the value of Saturation to –80 (minus 80) and click ok. This will basically remove most colours from your image.
                                                                      It will look like this.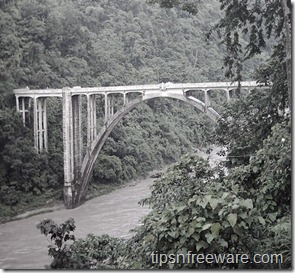 Change the opacity of this layer (the duplicate layer) to 25% and blending mode to "Overlay"
Now go to Layer menu and select and click on "Merge visible". You will now have only one layer on your layer pallet.
Now go to Image – Adjustment – Hue and saturation – make sure colorize is not selected and put a value for saturation to +10. and click OK. ( increase or decrease saturation value according to image resolution). Make sure that preview box is checked so that you can see the changes immediately.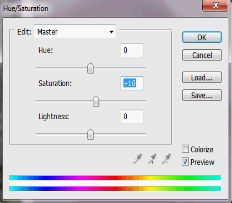 The Final Image of this easy to follow Photoshop technique of faking HDR with a single Image file.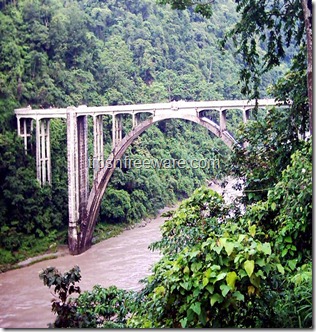 As I said in the beginning of this tutorial, this is a Pseudo HDR done in a few steps in Photoshop. But this method does improve your dull photos to look much better. Try with some of your dull photos, you will see the difference.
                            And here is the comparison of before and after effects.
Thats it , how to fake hdr in photoshop.Do you enjoy Photography ? if so, have you ever tried shooting Images for HDR? Share with us. Your comments and suggestions are welcome.
Another Example: See the Sharpness and the Vibrant color

MORE PHOTOSHOP TUTORIALS:
Ben Jamir is the Founder and Author of Tipsnfreeware. He is a part time Blogger, sharing his experience and giving a Helping hand to Home users. You will find here the best Windows Tips,Tricks and quality Freeware.