(updated 19 April 2015)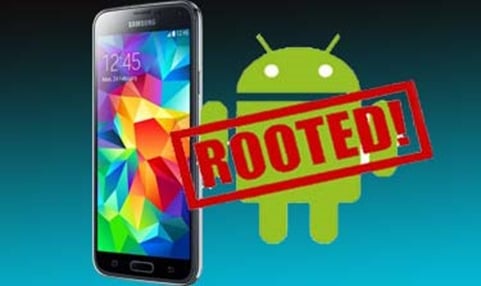 What is Rooting on Android Phone and Android Tablets means ? What's all this Rooting thing about?
"Rooting is the process of allowing users of smartphones, tablets and other devices running the Android mobile operating system to attain privileged control (known as "root access") over various Android's subsystems. As Android uses the Linux kernel, rooting an Android device gives similar access to administrative permissions as on Linux or any other Unix-like operating system such as FreeBSD or OS X." (Source wikipedia )
Well if that explanation sounds too technical. Here's what rooting on Android phone means in a simple way.
Rooting on Android is performed, with the main goal of overcoming the limitations put by your carriers (service providers). Most importantly rooting on Android removes the limitation's put on by most of Phone hardware manufacturers. Ones these two most important limitations are removed after rooting android, you get the privilege of a super user. Which means you can do just about anything with your Phone..Read on..
Having said that, Rooting on Android gives you the ability to alter or replace system applications and settings. You can install and run specialized apps, or perform other operations, that are otherwise not accessible to a normal Android user.
On a rooted Android you can completely remove and replace the devices operating system with a more recent release.
Advantages of Rooting on Android Phone / Tablet:
1: Complete access to the devices system files. All aspects of operating system can be customized.
2: Easily delete all bloat ware that comes from the manufacturer.Those software's that comes bundled with a new phone, that you probably never use.
3: Full theming capabilities, which means you can change anything to change the look and feel of the phone.Customize your phone.
4: You get full control of the CPU and the kernel (useful for advanced users)
5: Full control over applications. Backup, restore. Remove bloatware that comes pre-loaded on many phones.
6: Ability to install custom firmware. Android being a open source OS, you got the skills ? make your own customized version of the OS.
7: Boost your Phone's Speed and Battery life.
8: Ability to block ads in any app
These are just a few things among many that you can do on a rooted android device. If you are adventurous type, you can fiddle around every little features. You can customize your keyboard layout, faster scrolling, contact list, improved multitasking etc.
Rooting a Android phone gives you the power to tweak just about anything you want to.
Well that's the simplest way of explaining what Rooting on Android is all about. But there's more to it..
What Now:Now that you know what is Rooting on Android phone means. If you have decided and want to root your Android device, remove all restrictions. Here is the best free tool to Root an Android device you may want to try. Its a one click android root tool.  
Ben Jamir is the Founder and Author of Tipsnfreeware. He is a part time Blogger, sharing his experience and giving a Helping hand to Home users. You will find here the best Windows Tips,Tricks and quality Freeware.