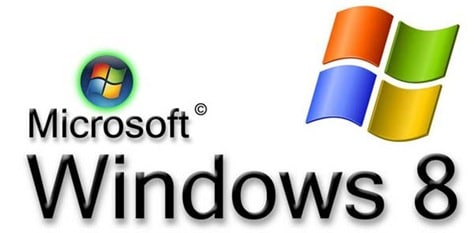 Will Windows 8 run on my PC ? If that's what been bothering you ! get some insight about windows 8. And see if your present hardware configuration will support windows 8 or not…
The most talked about Windows 8 from Microsoft is out, and its now almost three months. By now lots of people have heard about windows 8, seen its features and probably wishes to upgrade to windows 8, but are not very sure whether their present hardware will be able to run windows 8. If you have decided to upgrade to windows 8, than first find out whether your present hardware configuration is capable of handling the new operating system, before jumping to a decision of buying a new computer and upsetting your budget.
As you already know by now, every piece of software that you install on your system, has a list a specific hardware requirements, the basic minimum requirement for it to run smoothly. And Windows 8 operating system is no different. But contrary to the rumors, Windows 8 requirement are not that high. In fact all present day Laptop, Desktop should be more than capable of handling the windows 8 requirements.
Therefore to help you out to decide before upgrading to windows 8, here are some TIPS, you will find useful to check the capability of your present laptop or Desktop computer for windows 8.
So here are the very Basic Minimum requirements to run Windows 8.
Remember these are the basic requirements , higher the better for a more smoother experience.
1. Processor: 1 GHz Processor
2. RAM: 1GB of RAM for a 32 bit system and 2GB RAM for a 64 bit system
3. Hard disk space for the OS: 16 GB or more for a 32 bit system, 20 GB or more for a 64 bit system.
4. A dedicated graphic card capable of DirectX 9 and above
These are the very basic hardware requirement to run Windows 8, if your system configurations are as above, Windows 8 should run just fine. But as I said at the beginning higher the hardware configurations for example higher Processor, more RAM will definitely have a added advantage, if you happen to use processor intensive applications.
NOTE: If you are not very sure about your systems capability than you can always use the Windows upgrade Assistant, before deciding for a new system. This utility besides checking your system it also does some extra checks on compatibility issues on all the attached peripheral's such as printers, webcams, scanners, joysticks and other peripherals if you have. After checking, this utility shows a green light if the present hardware meets all the requirement and you can go ahead with the upgrade.
Additional Requirements if you want to use Certain features of Windows 8:
To use touch, you need a tablet or a monitor that supports multi touch (more info here)
To snap apps, you need a screen resolution of at least 1366 x 768
Some games and programs might require a graphics card compatible with DirectX 10 or higher for optimal performance
Microsoft account required for some features
Watching DVDs requires separate playback software (more info here)
BitLocker To Go requires a USB flash drive (Windows 8 Pro only)
BitLocker requires either Trusted Platform Module (TPM) 1.2 or a USB flash drive (Windows 8 Pro only)
A TV tuner is required to play and record live TV in Windows Media Center (Windows 8 Pro Pack and Windows 8 Media Center Pack only)

Final Note:

You can run Upgrade Assistant without purchasing or installing windows 8. When you run this tool to check if your attached peripheral's are compatible or not be sure that these are plugged in and connected to your Laptop or Desktop.

RELATED ARTICLES YOU MAY LIKE TO READ:
Posted By: Ben Jamir
Ben Jamir is the Founder and Author of Tipsnfreeware. He is a part time Blogger, sharing his experience and giving a Helping hand to Home users. You will find here the best Windows Tips,Tricks and quality Freeware.