Some Tips and Tricks for Computer trouble shooting.There is no dearth of tips and tricks in the internet, but to get the one tip you want might take hours of search and search and yet you may not get the right answer you are looking for.
Here I have tried to compile the most common errors you may come across and the solutions to troubleshoot these errors.
I am going to put the problem as a question and the Tip as answer.
1.Q:

How to minimize inactive windows in a quick and simple manner ? Windows 7
Ans: This Tip is for Windows 7: When you have multiple windows open and get distracted or would like to clear your desktop space, just use [win]+[home] key to minimize all windows except the currently active window in one single stroke.You can use the same button combination a second time to immediately restore the hidden windows again in their positions on the desktop.
This shortcut allows you to quickly see what's happening on your desktop without disrupting work in your active window. This tip also helps in times when windows 7 transparency effects distracts you by letting inactive background windows shine through.
2.Q:

How to find your mouse cursor anytime even on big desktop screens Windows XP/Win 7/Vista
Ans: Many a times you might have observed your mouse cursor suddenly disappears, gets hidden in the desktop and you can not find it. Than you need to shake the mouse violently or move just to find it again. now there is a smart solution to that.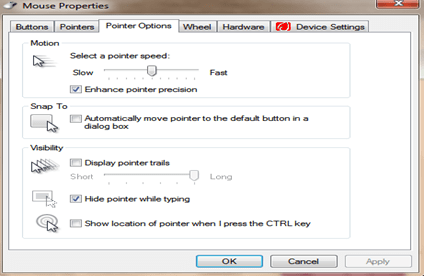 open your control panel,click on "Hardware and sound" or in win XP on "Printers and other hardware". Click on the mouse icon and finally click on the "pointer options" tab in the Mouse panel. Click (activate) the option "Show location of pointer when I press CTRL key" in the section "Visibility" then click on OK. Now , next time if you lose your mouse in your desktop don't shake it just press CTRL key in your keyboard, windows will show clearly visible rings around the mouse cursor.
3.Q

My System suddenly turns off completely: what could be the problem ?
Possibilities: The Main reasons for system suddenly turning off on its own can be due to
1. Power supply Unit faulty
2.The Processor
3.Motherboard chipset overheating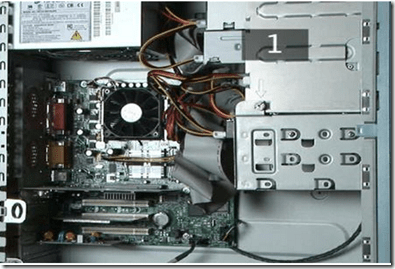 To confirm and troubleshoot, I would recommend to check the Processor fan and the motherboard chipset's heat sink to know if the temperature is too high or if there is dust clogging the processor fan and the chipset heat sink.
The temperature can rise uncontrollably for want of proper airflow for sufficient cooling. Make sure that the processor fan is spinning properly and the heat sink is not clogged with dust. Remove the Fan and the heat sink and clean them thoroughly. Than Apply a fresh coat of heat sink paste between the processor and the heat sink, than clamp the fan and the heat sink assembly properly on the processor.
Make sure that there is no play between the heat sink and the processor.Now check your system, if the problem still persists,than check your power supply unit(SMPS) try changing the power supply unit, if the problem still persists than you should troubleshoot further. Your mother board may be faulty, get it checked by a expert.Also check your system for viruses.Viruses can also be a cause for system reboots and erratic shutdowns.
4.Q

Windows security services turned off and can not turned on ? (Win XP,Windows 7)
Solution:  Many a times you may observed that Windows notifying a security alert ,message "Windows security services centre is turned off" and when you try to turn on it says "Security services centre can not be turned on" you may also find windows firewall is also turned off.This is a very important feature of Windows and should be kept turned on all the time for windows security.
You may get these messages and not able to turn on the Security services center because service itself has been stopped.You will need to manually start the services.
To do that , start command prompt by typing CMD in the run window[Win+R] and press enter ,in the Command prompt window type the command services.msc and press enter.This will bring up the  services window, here locate the line "Security Center" and double click on it, in the new window that opens, under the General tab click on the pull down menu on "Start up type" and select "Automatic (Delayed Start) and save the setting as shown below.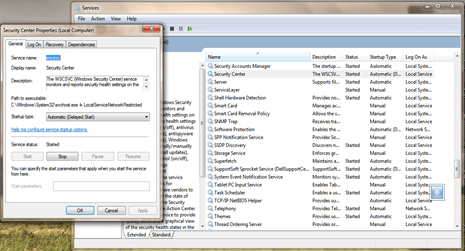 Restart your computer and the security center will automatically start with Windows.No more notification from windows.
Note: Update your Anti-virus and do a thorough scan of your system, some viruses turns off the security services.
5.Q

Windows reboots with a second long blue screen and a error message
Possibilities: You may have had this problem, when you start your computer after the windows Welcome screen a blue screen flashes for a second with an error message and than the computer restarts again the second time and functions normally.
This problem of rebooting with a quick blue screen and a error message is most likely be due to a faulty windows installation.Some windows file may be corrupted.Re-installing windows to over write the system file will solve this problem
If the problem persists even after reinstalling windows,than back up your data and format your drive and then install windows again.This problem of blue screen may also occur if you have installed any new hardware like a graphic card and if there is any conflicting issues with the drivers.
Make sure that you install the correct and the latest driver and also the correct version for your windows version.This problem can also occur due to a faulty power supply. Check your PSU,if you have a separate graphics card installed and also use a external Hard disk it is advisable to change your PSU to 600VA capacity so that optimum power supply is maintained.
6.Q New Folder .exe Virus Problem
This is a very common problem and is due to virus infection.This virus commonly spreads via pen drives from one system to another and randomly creates a folder with name as "New Folder.exe".
If you click on it to open it creates another one either in the same folder or in another folder. Even if you delete the folder it reappears again.
The simplest way to get rid of it is to run an online virus scanner on Trend Micro's site (http://housecall.trendmicro.com) or you can download and scan your system. Download from HERE
7. USB Drive Problems:
At times you may have come across that when you plug in your USB drive, you can see the drive as USB drive in your computer but you can not access it nor format it.
This can happen when no drive letter is assigned to the USB drive, windows will show it as attached USB drive but you wont be able to access it.
To assign a drive letter connect your USB drive than Right click on my computer > Manage > Disk management. Find the USB drive under Disk management console, right click on it and from the menu that pops up assign a drive letter to it than click apply.
Now you can format your USB drive from the Disk management console itself or from My computer, also you will be able to access your USB drive.
Note: Even after this procedure if you are unable to access your USB drive nor format it, your USB drive itself may be faulty.
8: Tip- How to put your Laptop automatically in to Hibernate mode:
I have faced it and am sure you too faced this situation, You are working on a important document / editing a photo etc. anything in your laptop. Suddenly you are called for an emergency and have to leave immediately.
What do you do with your work (what ever you were working on) half done,closing the word document or the photo editor means loosing all your work. Saving the half done work and than shutting down your Laptop well, will take sometime and you don't have it now.
So the best thing to do is to put your Laptop in to instant "Hibernation" mode by just closing your laptop lid. This way you don't lose your work and the next when you press on the power on button you laptop will wake up in the same window where you left. So how do you activate it.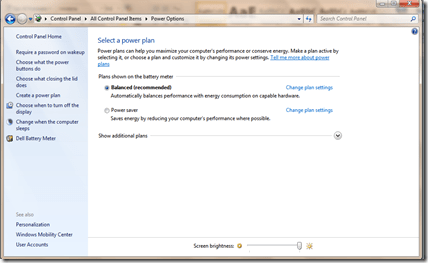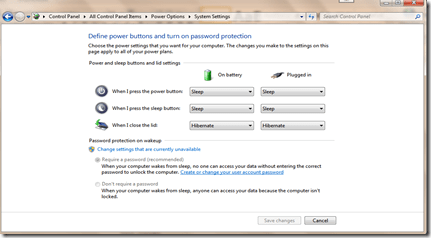 To activate hibernation action when you close the Laptop lid >open Control Panel > click on Power options > on the left panel click on "Choose what closing the Lid does" > on the next window that opens"Define power buttons and turn on password protection"
Under the "Power and sleep buttons and Lid settings" you will see three options, under the third option "When I close the Lid" click on the drop down button on both the category "On battery" and "Plugged in " you will get four options as [ Do nothing/Sleep/Hibernate/Shutdown ] click on HIBERNATE and than click on Save changes.
That's it, next time when you are in a hurry or need to relax, just close your Laptop lid, your system will go in to hibernation mode and next time when you press the power button, you are back where you left.
SUGGESTED READING:
1. How to make your PC run Faster Part 1

2. How to make your PC run faster Part-2

Were these Tips Helpful ? Do you know any other really useful tips to share ?
Posted By: Ben Jamir
Ben Jamir is the Founder and Author of Tipsnfreeware. He is a part time Blogger, sharing his experience and giving a Helping hand to Home users. You will find here the best Windows Tips,Tricks and quality Freeware.