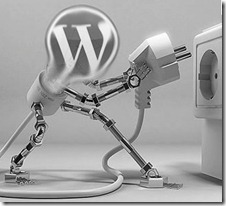 As a Cache Plugin, WP Super Cache is one of the top Cache Plugin.
Here is a guide for Optimal Settings, for word press blogs. Want to super charge  your website so it loads faster?. Keep in mind that Google now pays a lot of importance for web page Load time. And without a CACHE plugin you can't achieve the desired optimization and speed of your website.
WP- Super cache is one of the most downloaded plugin. This itself speaks volumes of its popularity. But you need to configure it for optimal caching.
WP Super cache optimal settings.

There are cache plugin like W3 Total cache, considered to be the mother of all Cache plugin. But the down side of this Plugin is that it has a plethora of options, which is confusing and complicated too for any new webmaster.
The best part is WP super cache is simple to install and configure.
To make this very easy for you here are the WP Super cache optimal settings (best) which will work for most Blogs/sites, that don't depend on CDN.
If you are using CDN, here is how to configure WP super cache with Free Cloudflare CDN
I assume you have already installed WP super cache on you word press site.
If not you can download WP super cache from Here
Follow these Steps For WP super cache optimal settings:
Log on to you word press admin page than under settings– click on wp super cache. The plugin settings page will open with the following options.

2. Now click on the "Easy" tab and make sure "Caching on" option is selected. By default PHP caching is enabled, which is not optimal. Than save your settings.
3. Now got to the "Advanced settings". This is the most important page here you will find the most important settings.There are quite a few options here but you need to enable only the following settings for optimal performance.
 Check (enable) "Cache hits to this website for quick access"
 Check (enable)" Use mod_rewrite to serve cache files"- one thing about mod rewrite rules, this requires your blog site to have mod rewrite and mode mime modules installed in your server. If you do not know this you can contact your host for support and confirm that this is enabled on your blog. But most of the Host servers usually has this enabled. No harm you can enable it for the moment.
 Check (enable) "Don't cache pages for known users" this basically means you wont be served with cached pages when you are logged on as Admin. This is important in situations when you make any changes on you site you get the option to delete the Cache, which you will see at the top menu on your admin page, so your visitors see only the fresh page (not the old cached page) after the change.
Check (enable) "Cache rebuild"
Check(enable) "Mobile device support"
Check (enable) "Extra homepage checks" this is the landing page of your blog unless of course you have a static Home page.
We are almost done here just scroll down and hit on "Update Status"

Once you hit the update status you will get this message.
      

or a yellow band with the message "Rewrite rules must be updated" "WP super cache mod rewrite rules detected".
This is normal, since we have checked the " Use Mod_rewrite mode" above. WP super cache need to re-write these rules in your .htaccess file.
So just click on the button "Update Mod_Rewrite Rules". WP super cache will automatically update you .htaccess file and will show you the rules in green color as shown below which means everything's fine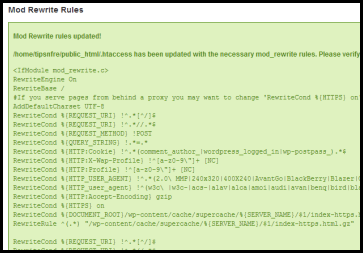 The above image shows WP super cache Mod_Re Write Rules successfully written on your .htaccess file. and you have successfully enabled mod rewrite caching.
Now scroll down further and under the "Rejected User Agents" delete all entries there, and make sure that it remains empty after you click on "Save UA settings"

That's all Leave rest of the settings in Advanced section to default.
4. Now click on the "Content Tab" and there click on "Delete Cache" also click on the "Delete Expired"
5. Next Go to "Preload" tab, under "Refresh preloaded caches files____minutes" enter the value 10080, this tells super cache to refresh cache once a week. This is recommended if you are writing content at least three times a week or once a week. This setting also works if you are writing once a month.You may like to put a lower value if you write regularly.
6. Now to preload all your post check (enable) "Preload mode"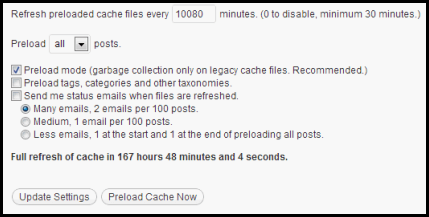 7. Now click on "Update settings" than click on "Preload Cache now"
8. Wp super cache will now create a HTML version of all the posts in your blog which will be kept in the cache directory. These are the files which will be served to your readers instead of generating everything dynamically using PHP every time a visitor click on your blog posts.
Now to Check if WP super cache has been configured correctly.
Logout from your word press admin page, this is important.

Clear all browser cache.

Open a new Tab on your browser

Type and visit your home page URL.

Let the page load completely.

Once loaded right click any where on the page and click on "View page source"
    It is important that you see the lines " —–super cache—-" at the very bottom, because this shows that the page has been served from the super cache static HTML files. You can check any other post page and you should see the same on every page.
To verify further, note down the time stamp and date under " Cached page generated by WP-super cache on ……" wait for sometime than refresh the page to re load than check again the page source code the date and time stamp should be the same as before.
If you don't see this in the source code of your page than, re-check all your settings again as above and re-check.

If everything's works well than try enabling Gzip which you will find under the Advanced Tab and check (enable) "Compress pages" save you settings, log out and load your home page again and check the source code, you will something like this at

the bottom.

Here instead of "Super cache" you will see "Compression = Gzip". This will further speed up since the super cache is now serving the file to your readers with Gzip compression.
NOTE: If you are using any other compression plugin than disable this feature, as this may break your template.
If these WP Super cache Optimal settings, do not work well for your Blog (Which is most unlikely)
Than try this work around:
Use PHP caching instead of Mod_Re write (this is as fast as mod_rewrite)


Try disabling Gzip compression in super cache.

Use a third party compression plugin.
Ben Jamir is the Founder and Author of Tipsnfreeware. He is a part time Blogger, sharing his experience and giving a Helping hand to Home users. You will find here the best Windows Tips,Tricks and quality Freeware.